I posted a couple days ago how Mr. Owl started his mating, this is now every morning after they are let out of the coop.
Two of my Barred Rocks are mature enough to lay, was just playing the waiting game, since they are only 18 weeks old.
Hubby let the girls & Owl out this morning, and he informed me Owl was "Getting Some"

as he was heading back to the house.
After dropping my daughters off at school, I went & took the chickens some creamed corn. As I am pouring it out into pie pans, I look over near the watering container & see this!
To say I was shocked, is an understatement. I scooped it out of the dirt, and it is a perfect little egg. I nearly danced back to the house, I was so excited.

Here are a few other shots to compare it to other items I had.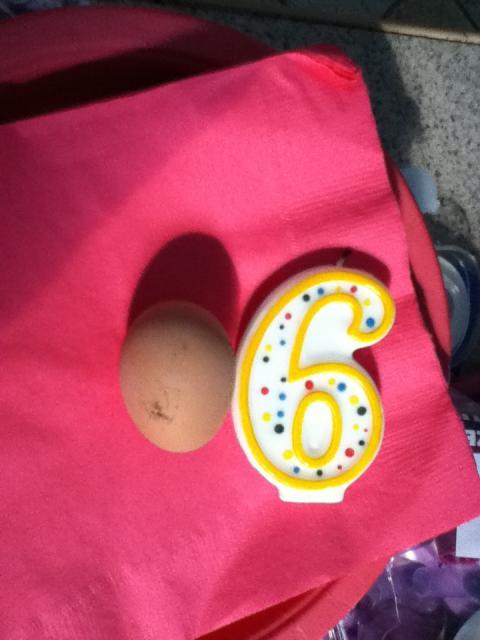 So at 18 weeks one of my Barred Rocks are laying. Now just to get her to lay in the nesting box with the golf balls in them.

Let the egg wait begin!