Went to collect eggs and in the nest box with the eggs was one of these:
When I broke it open, this is what it looked like: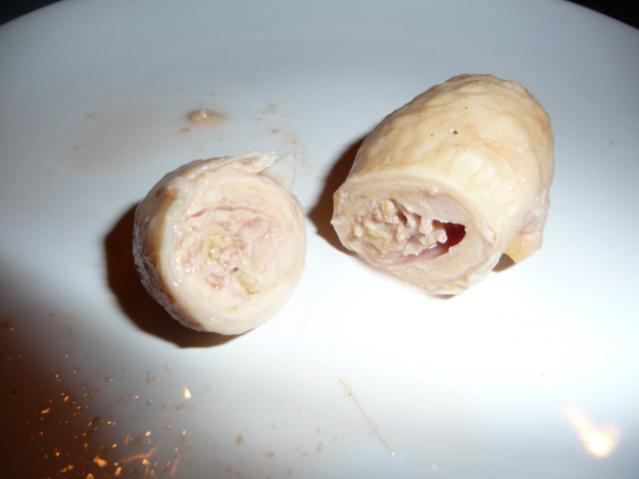 I've been researching these and see there is a wide variety of possibilities. Everything from a diseased ovary to a tumor to an internal egg laying problem. I first thought it might be an ovary but now I'm not so sure. The inside looked like cooked chicken. There was no sign of anything the slightest color of a yolk. There was also no bad smell to it.
I am not certain who laid it. My oldest BO is 20 months old and the other is 1 month younger but I found eggs in the box that I believe are theirs. The only other laying hen I have right now is a 17-month-old BR. My RIR is 17 months and hasn't laid for a few weeks (molt). The BSL is 12 months old and hasn't laid for the last 2-3 months.
I'm not sure whether to credit this to a hen who IS currently laying, in which case it would most likely be the BR's, or to one that is not currently laying, in which case it would be the RIR or BSL.
Any ideas? What I am most interested to find out is the likelihood this will affect future laying.