Maybe just feeling my age, (had a b-day recently, sigh.) Haven't been on here for a bit, just so exhausted at the end of the day.
If ya didn't know, I had a bit of a Cocci outbreak recently. Altogether, lost 3 Buffs and 2 white rocks. But a couple of weeks ago, farmer down the road gave me 2 one year old RIRs ( I think they might be a mix, they are not as "red" as my 3 younger ones.) and a mixed roo...not sure how old he is, but he has some well developed spurs!
He lost sight in his eye from a fight....roosters! Any one have a clue what he might be a mix of?
Then today, I went for feed at Orchelns and guess what??? They had chicks!!!!!!!! I could not help myself.... I got 4 rainbow layers and 2 barred rocks.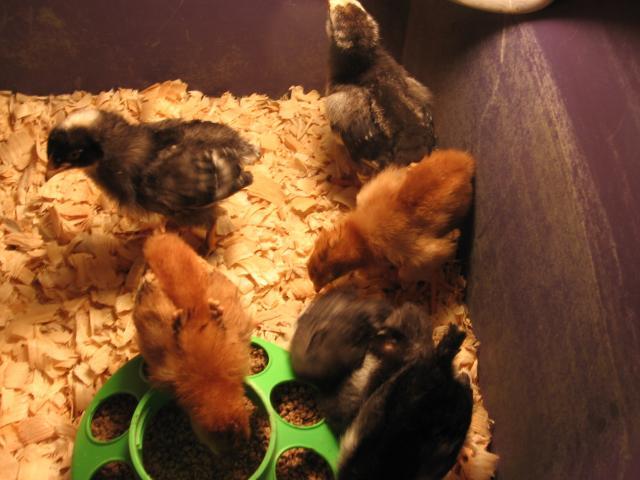 I'm not much of a photog, I have a bazillion pictures, but it's pretty rare when I have the camera at the ready for all the cute stuff my birds do...LOL
Sooooo....here is the newest addition to the coop....Third addition is under constuction...With 3 roos, want to keep everybody happy.