I'm a first time owner (momma) to 3 baby chicks, they was given to me after they hatched for a 1st grade schools science project.
I have no idea what breed or sex any of these babies are.
There age Im not 100% on I would guess about 4 to 6 weeks of age maybe
I am posting there photos in groups.
These are of Dos (I named them Uno, Dos, Tres)
Dos got his feathers first, I suspected he may be a Roo because he walked head held High an his tail feathers came in fast and large but this is the only one that really enjoys being held, also gets chased by the biggest chick,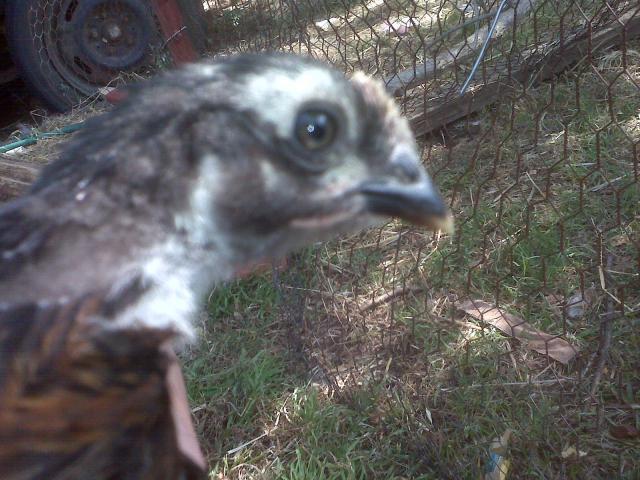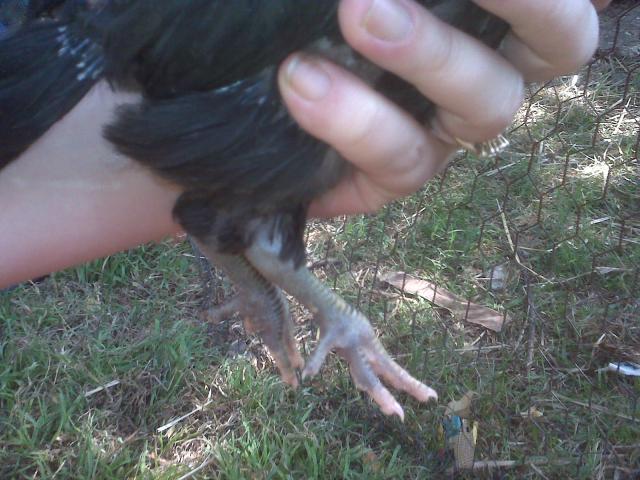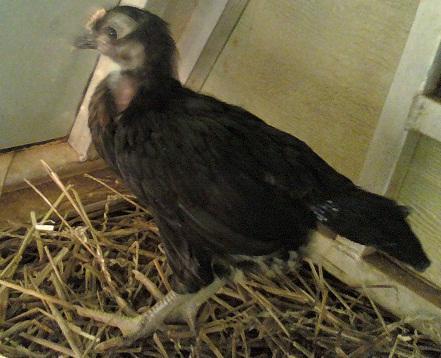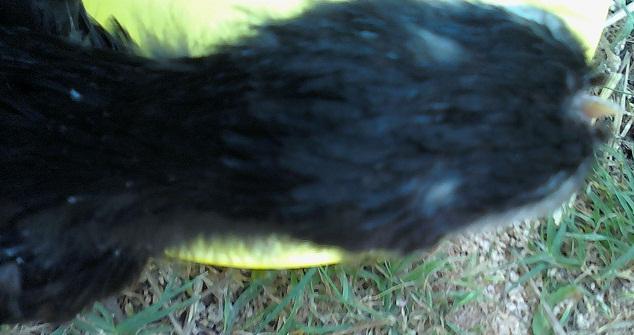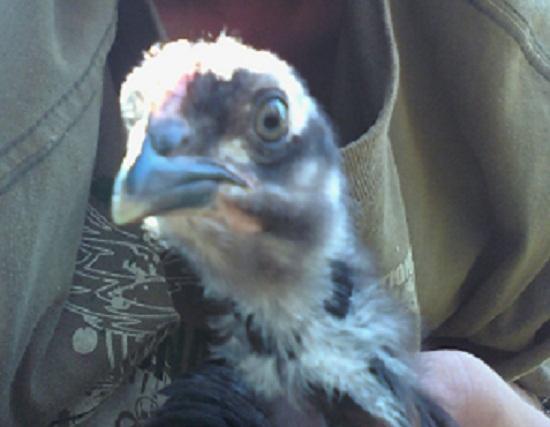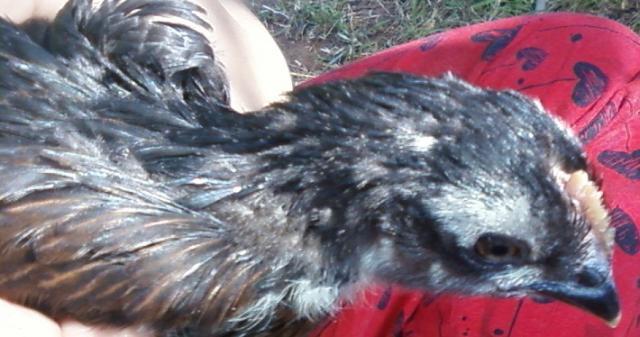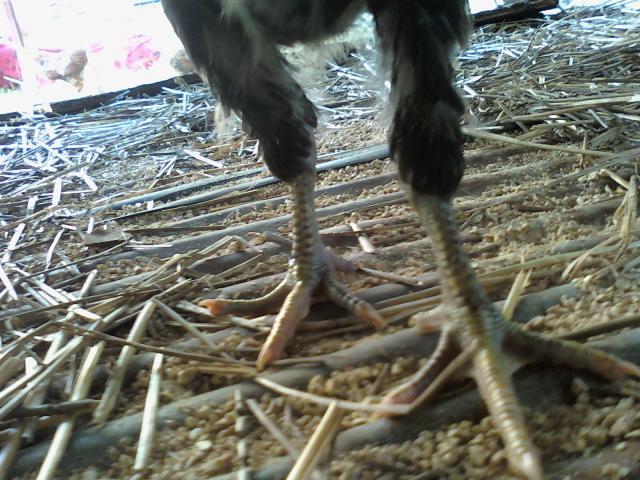 These ones are of Uno she is the biggest chick and loves to chase the other two also hates to be held but will let me pick him/her up. I started thinking she may also be a Roo due to the comb starting to become red and red spot near the beak
Also has feathers on her legs an feet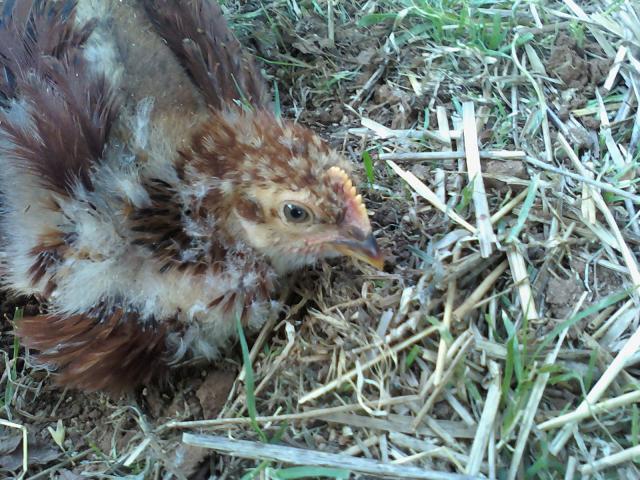 Here is pictures of Tres, she is the smallest and the loudest. She hates to be held an I believe she is a hen. also feathers on her feet'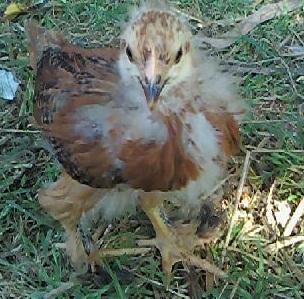 Now here are photos of them together
left to right Dos, Uno and Tres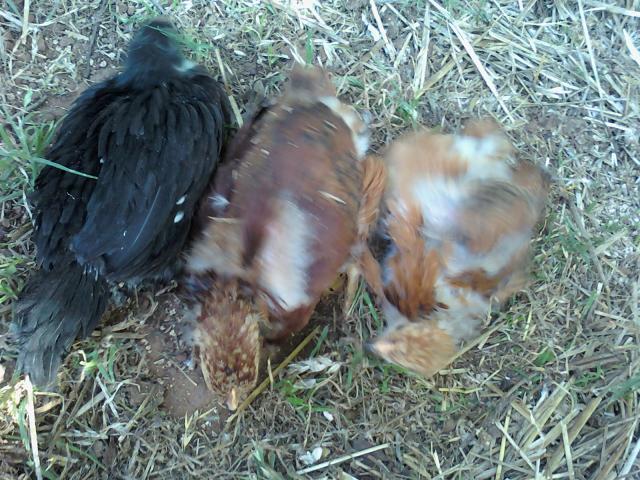 Left is Uno right is Tres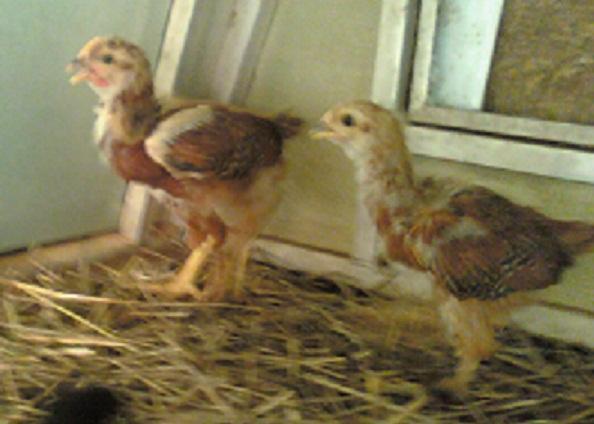 I do think I will change Tres name to Martha for some reason everytime I pick her up an she yells at me I think MARTHA WHAT ARE YOU DOING? im weird I know but I keep thinking that so she sorta named herself Martha lol,
Also glad to have came across this site, I feel in love with these 3 babies I had no idea how funny chicks are especially taking dust baths.
Very rewarding pets. (These three will never be ate there offsprings will be)
So any idea of what breeds or sex they may be?