I am a new chicken mom to four adorable chicks.. however, the smallest of the 4, an ameraucana, has somehow managed to become injured: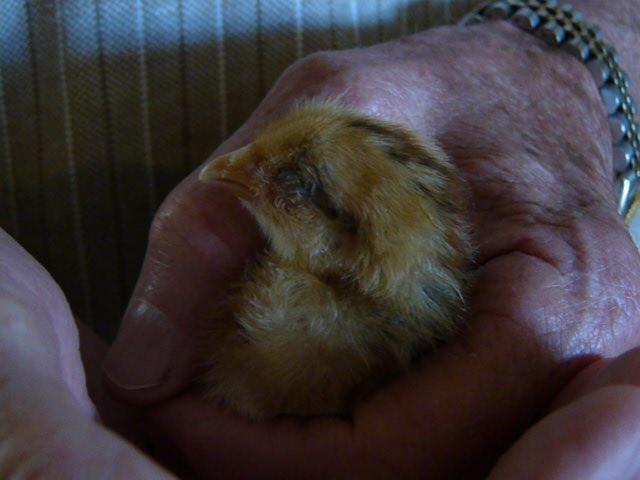 Any idea what could have happened to it? Is it possible that one of the others pecked it? I have not seen any acts of open bullying, but this chick has tended to be the most sleepy and the smallest of the lot. She is drinking and eating, but tends to stand still near their heat source. The chicks are about 2 weeks old.. give or take. I bought them on Sunday and was told that they were 11 days old at the time. The polish with two black dots on its head has been proving to be an escape artist.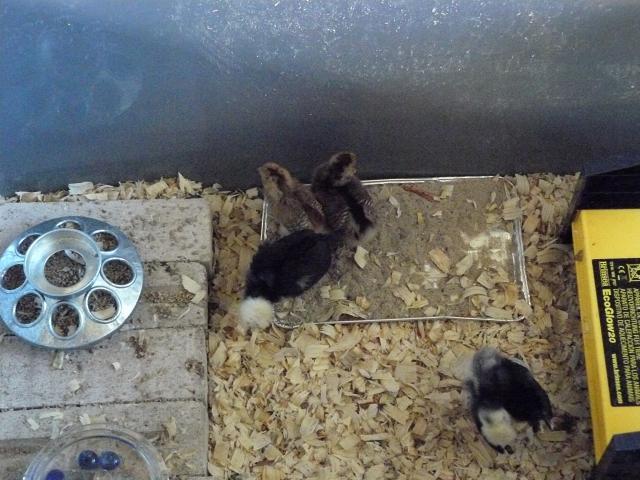 See above. The hurt one is standing between one of the polish and the other ameraucana chick.
What is the best way to treat the eye? Should I just leave be? Separate into another brooder?
Last edited: