The two chickies I have questions about were last seen by BYC folks at 4 weeks old. Now they are 8 weeks today and after I get opinions from you nice people I'll just wait it out, which is so hard. I wish my city would allow roosters because at this point I'm pretty attached! SOO rooster or hen?
The first three picture are of Omlette (please not Oliver)and she's on the left in the 3rd picture. RIR I think and pretty sure a hen but...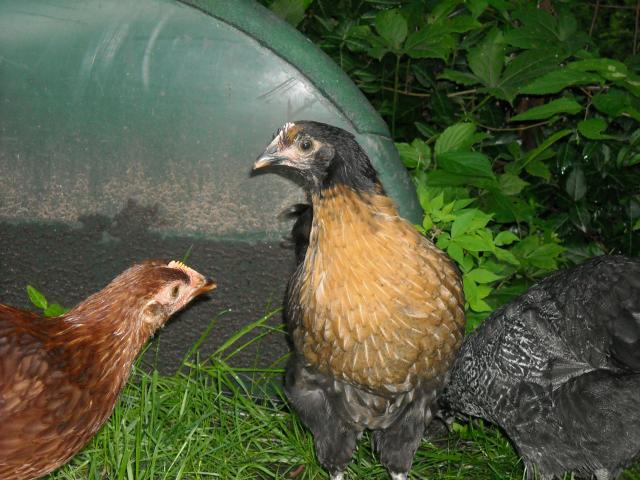 Next up is Lucy (please not Larry) Not sure what she is besides absolutely beautiful.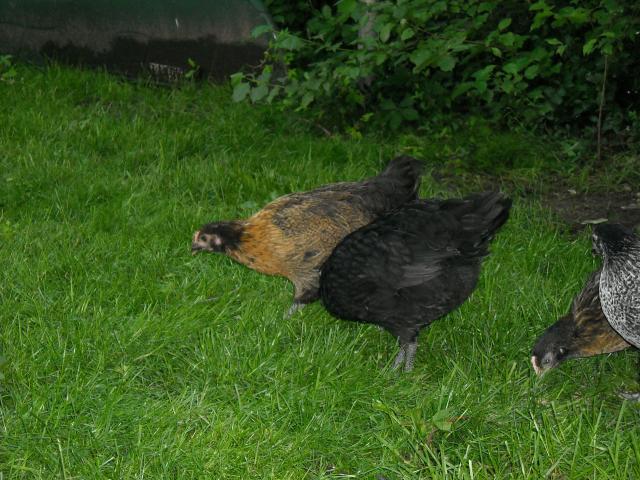 Thanks for your opinions!!!