Our new puppy, Sophie thinks she is a chicken. Every time we go out to see or feed the chickens, she is the first at the coop door to be let in. The first couple times we introduced her to the chickens, they ran from her or she puppy bounced after them. Now all she does is look for any left over treats, find tree roots to pull, plays in the water or digs in the dirt.
Yesterday, after digging, she had some dirt on her back, our roo Owl came over & picked the dirt off of her, as did one of the BO.
Heaven help me when it is time to go in, I have to chase her all over the run, because she wants to stay with the chickens.
Yes she does look like she is sitting on the container.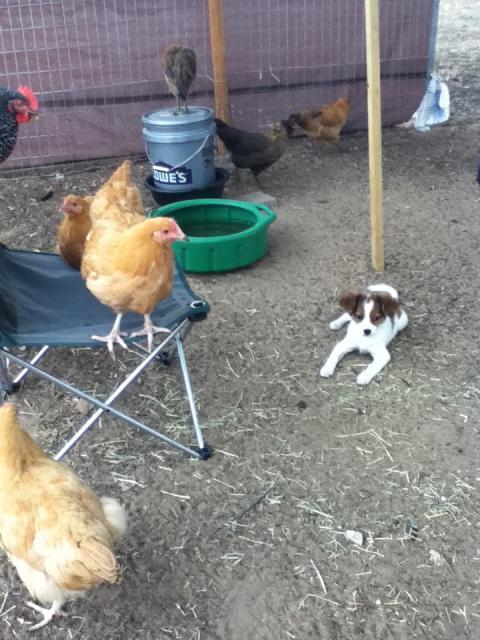 This is her usual spot or near the water.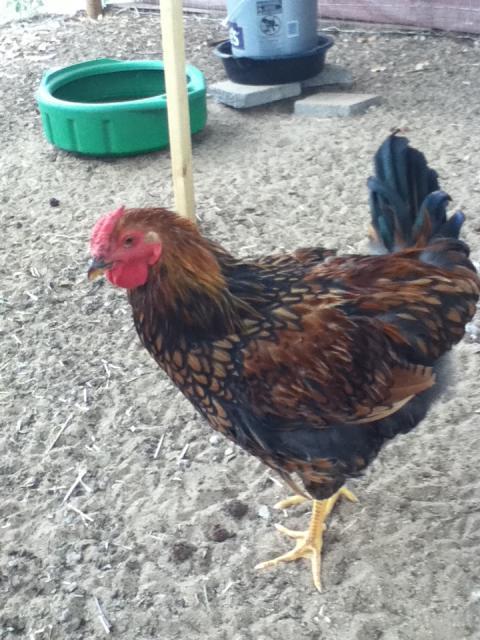 Our Roo Owl
Fiesta giving me the look.
Last edited: