May 12, 2009
1,015
11
163
I ordered some duck eggs off of
Ebay
(seller cluck-duck-goose) the beginning of September. When they arrived on the 11th, they included 5 extra CHICKEN eggs!!!

only problem is neither the seller nor I have any clue what they are. I sent her an email and she said they would be mixes and to check her other auction for a list of breeds, I did and these are the options:
Some of the hen breeds are Wyandotte, Ameraucana, Leghorns, Salmon Faverolle, Welsummer, Orpingtons, Black Giant, NH Red, Turken, Barred Rock, etc
(+)plus ...
Some of the rooster breeds: NH Red, Ameraucana, Silver Lakenvelder, Blue Andalusian, Spangled Russian Orloff & we tossed in a Houdan too...
I can say each of the eggs looks to be tiny, not pullet tiny (shape seems off)...almost bantam sized....smaller than my LF chicken eggs, maybe they are just small breed ones?

I welcome any and all guesses as to what they could be. Here is a picture of the mystery eggs, any guesses?
They are the eggs at the top of the photo, with a C written in blue on them. other eggs are the duck eggs.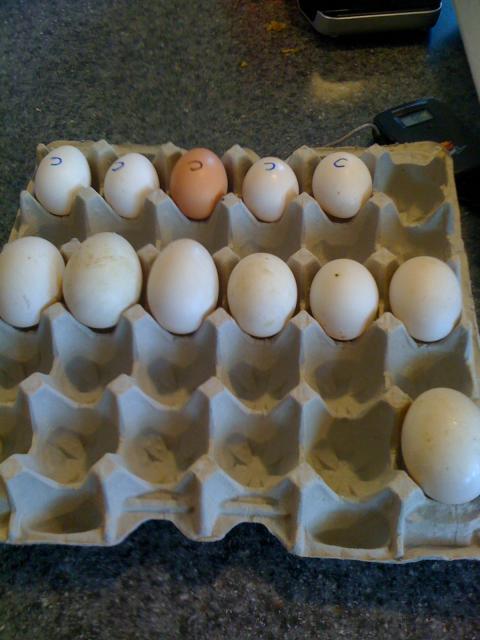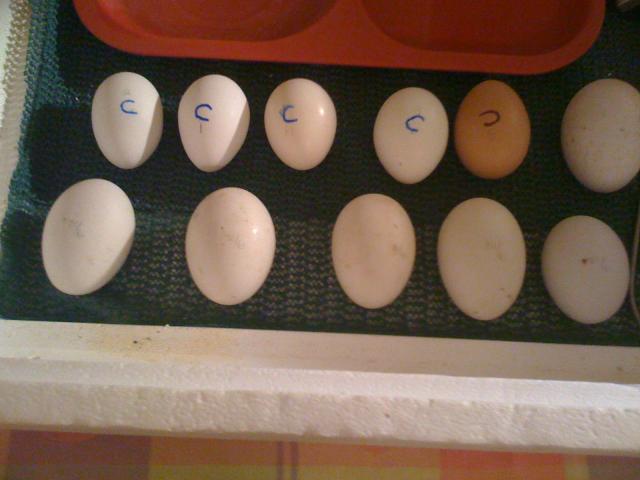 here is a pic in the turner with the duck eggs and BCM eggs, for size comparison. They are the eggs on the far left.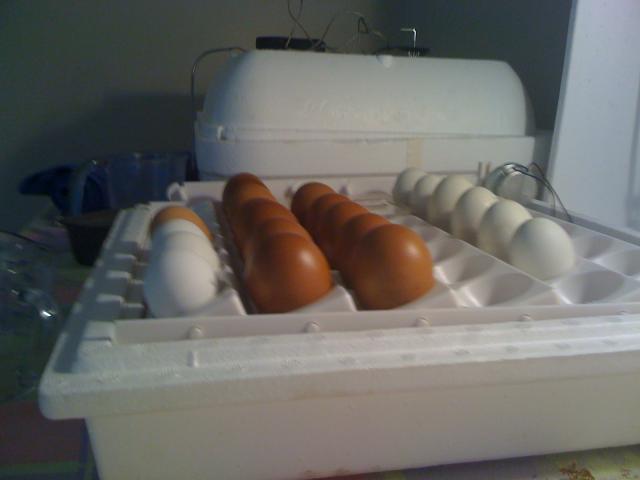 here is one with (top to bottom) EE, pullet egg, mystery and BCM.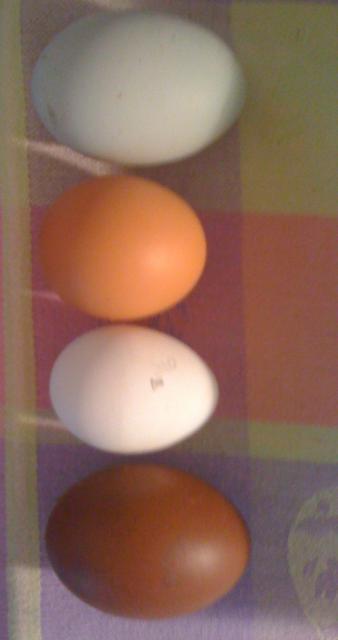 We started with 5, I tossed one after candling on day 14 so there are four left. There are three white eggs and one brown. I'll check them one more time before I lockdown tomorrow. I will take them out of the turner and put them in the hatchery.
Last edited: