112 days til Spring!!
Premium Feather Member
Aug 17, 2018
9,400
70,713
1,166
I'm using the ovation 56. I have the regular trays and the goose trays and then these dividers that go in the goose trays to give you two rows for quail.

——

@BantyChooks

im thrilled you showed up fashionably late.

teeny tiny button quail are too freaking cute I can't imagine them in person I have to hatch some sometime. Do you have to keep those in pairs?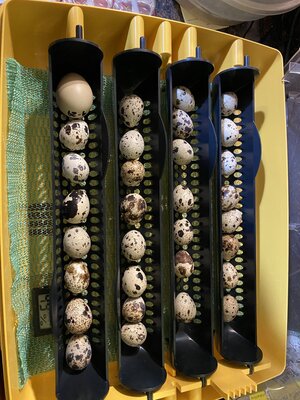 here's my 30 + 1 pheasant egg not using the divided trays