So my 4 girls are now "Ladies who lunch." When Spring arrives they will lay an egg once in a while, but not daily, and that is ok. I decided to increase the flock and purchased Buff Orpingtons from OKChickens and Lavender Orpingtons from Bargain. Didn't get them started at the same time, but had awesome hatch results and as of this morning, have 10 new fluffy butts. The Buffs hatched right after Christmas (28th) and the Lavs hatched yesterday and last night.
Here are the new babies: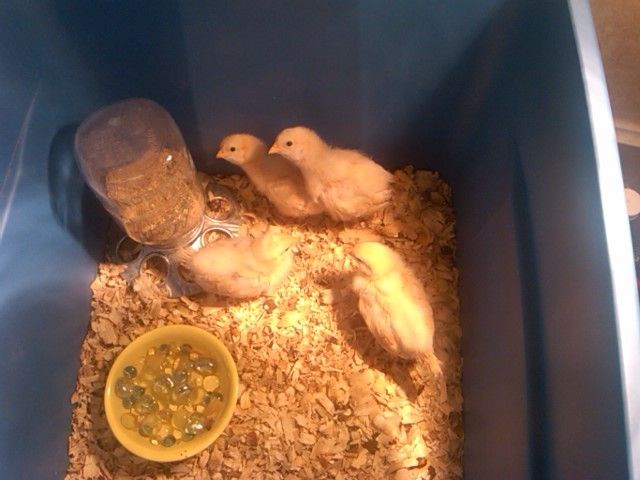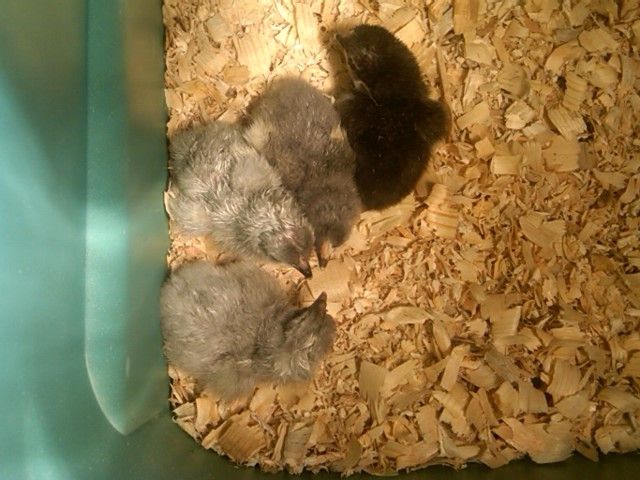 Two of the Lavs I left drying in the incubator this morning, and will add to the brooder when I get home from work.
Been a while since I had chicks at the house, and just wanted to share.