These are the kids from our first hatch. They're 16 weeks old. I only have a silkie roo, so every chick will be silkie or silkie-mix. We really weren't sure what we'd end up with, but these three turned out to be gorgeous (yes, I am a gushing mom)!
This Paddy (aka Mr. Padmums), he's 1/2 delaware and has spotted legs:
This is McNugget (aka Nugget), he's 1/2 BO/EE and wouldn't pose for the pictures:
This is Runty, she's 1/2 australorp and has the most beautiful, soft, black feathers. They're so shiny, her back actually looks green, blue and purple.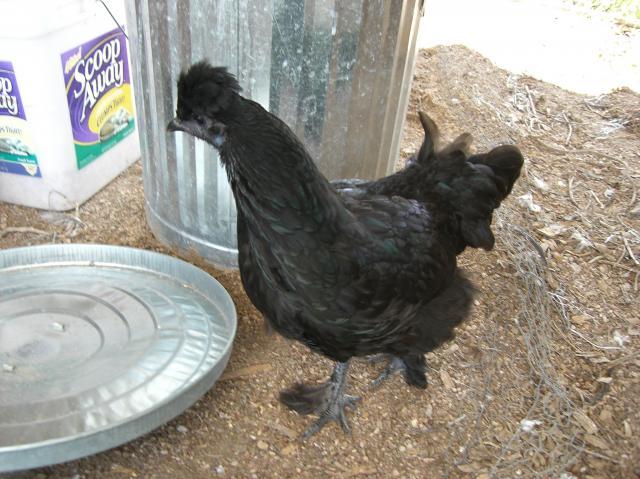 Please share your beautiful silkie-mutt pictures.