Well after 50+ days this year of 100 degrees or more here in Texas, I have only lost one bird. I almost lost her last year and she did never seem quite right since. It's the shade...the fresh water daily...and the ice Cool Texas Melon Board in the evening that's help. They tear it up in just a few minutes.
Good news...The heat suppose to break in a couple of days...It's only going to get up to 93 Monday.
REMEMBER AND SUPPORT OUR OVERSEAS TROOPS PLEASE!!!
The stage is set...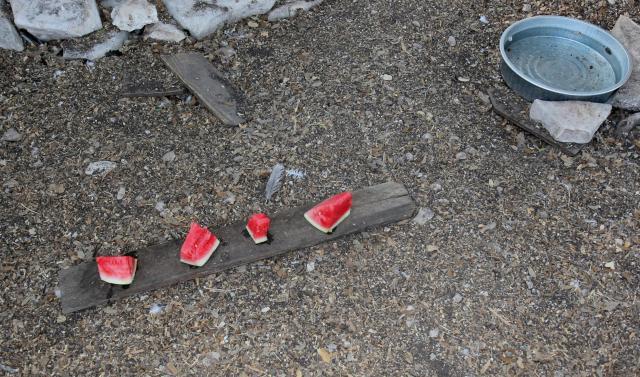 The party begins....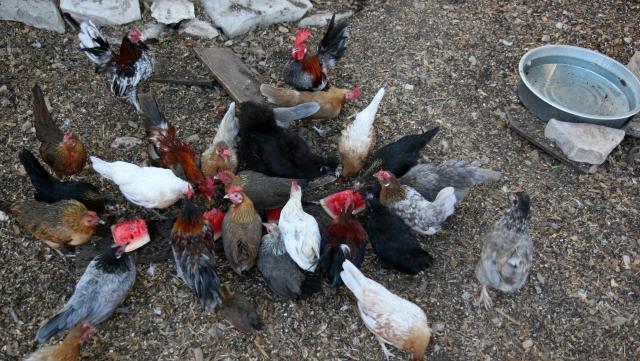 And it's over in a few minutes...