Bird of A Different Feather
11 Years
Dec 20, 2008
5,146
24
251
This is the thread where multi colored eggs, leggs and feathers are not only
tolerated
they are CELEBRATED!!!

These beautiful hearty birds are not Amerikana-wanna-be's, but a colorful personality packed part of many back yard flocks, exhibiting great hybrid vigor - a real American backyard breed! Please post your pics proudly!

This is my oldest hen Roy; she laid a jumbo mint green egg a day through her 6th year, this year at 7 she cut back to about 5 a week. I call her color Buff Columbian . . .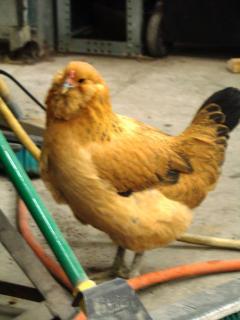 This is Little baby, my customers call her "pheasant colored" and all want to buy chicks like her lol! She lays a light brown egg every day . . . in the most creative places!
These are Red Riding Hood and Goldilocks, they each lay an egg a day, one light green one light brown - they came from Extreme Game birds in Texas
And last but not least, this was Fancy Pants. She was our house favorite personality. She loved my husband and broke into his shop everyday in order to lay her egg on his desk (which included kicking all of his papers onto the floor) . . . unfortunately she alway had egg issues; soft shells, rock hard shells, double yolks (huge) etc. I had to put her down last month when she became eggbound and it broke inside her . . .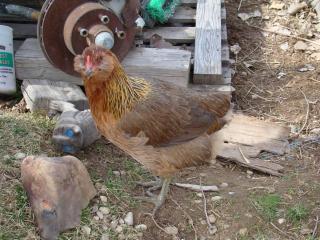 Last edited: