Our babies are 7 weeks old now. We have 3 bantams and one standard from Ideal. We know that one of our bantams is definitely a cockerel. I'm hoping that the other 3 are pullets. Can anyone tell me if I'm right? Any breed guesses are welcome too!

Our cockerel on the left, Mystery Chick #1 (Amelia) on the right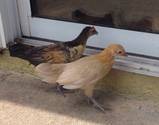 Mystery Chick #2 (Vivian)
Mystery Chick #3 (Noodle) on the left.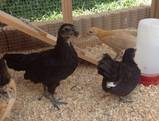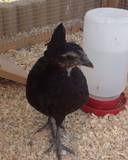 Shoot, I have no idea why the pics are so small!
Last edited: