I am having such a good time watching my five day old chicks! I knew it would be fun but I had no idea how awesome they are and how their little personalities come out right from the start!
They came from MPC and were happily peeping in their box....two Buff Orps and two Barred Rocks. My kids named them Padme, Leia, Mollie (Darth Maul, lol), and Annie (Anakin). My favorite thing they do so far is "chick naptime" where they snuggle down together and sleep for five minutes, and then get up and eat again.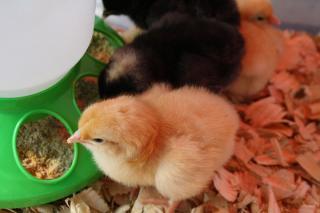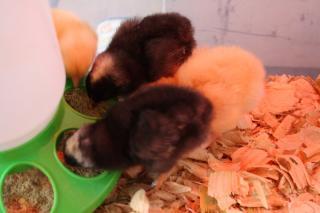 Thanks for letting me share. I think all is well so far, it's hot here in GA so we have the lamp on at night and have turned it off around noon when it gets up to 90 or so, and they seem fine with that!