We added a new bird to our small flock a couple of months ago. It is a Barred Rock Cross of some kind I think. I thought that it might be a baby roo (we were hoping for a pullet). The chook is about the age to start laying, but I really didn't think it was a pullet. Yesterday my hubby gathered eggs and came in with the tiniest little egg I have ever seen..a whopping .5 ounce!!
Does this look like a pullets first try to you all??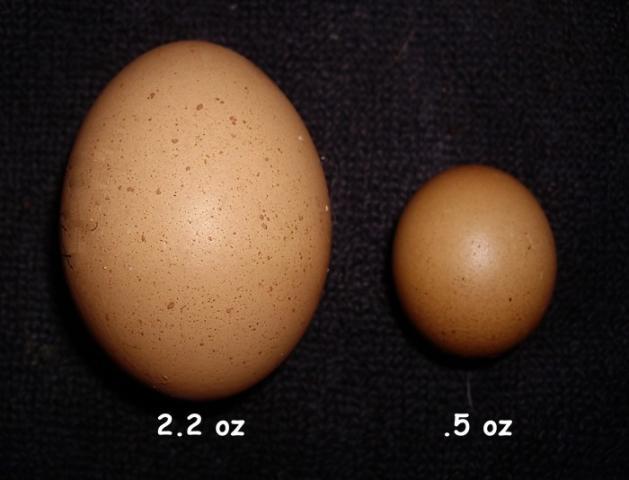 We did have another small one when our youngsters begin to lay early this year and the ONLY baby in the bunch is the new kid in the chicken yard. Do grown hens sometimes lay tiny eggs too?
Kaye