The Chick nursery
The nursery was new in 2007 and was built to raise chicks and also to house a broody hen when hatching. It has served us well brooding many many chicks. It measueres 3ft deep X 5 ft long and 2 ft high and is mounted on the wall in our barn at the right hight for easy cleaning and feeding.
Materials
Scrap Lumber 2X4's, 2X2's, Plywood

Scrap piece of 2X4 welded wire

2 Ft Chicken Wire (This was left overs from a former garden fence, before I realized chickens will jump over 2 ft fence)

Haredwire Cloth

Vinyl Floor Scrap piece

Cardboard box
Steps
Made the Bottom 3 Ft. X5 ft. out of the Scrap 2X4's. Added a piece of 2X4 in the center for stability. Covered it with Hardwire cloth

Made the top same as Bottom excpet covered with some 2X4 welded fencing

Screwed 2 ft. pieces of 2X4 at each corner and center to form box. Covered the outside with 2Ft Chicken wire.

Covered the back with scrap piece of plywood to help contain wood shavings.

Use piece of vinyl flooring on floor which is easily removed and cleaned.

Door was made out of 2X2 and again covered in chicken wire.

Mounted on the wall at waist heightf or easy cleaning

Cut pieces of cardboard to go around sides and door to contain wood shavings. Easily replaced when needed.

ADDED AFTER PICTURES WERE TAKEN - Added a roost (old 2X2) in the center between both the front and back support.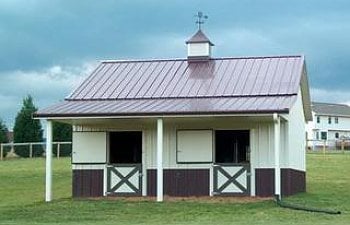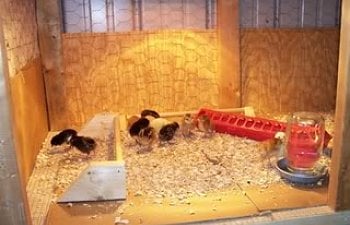 Helpful Hints to you -
If you are thinking about building a chicken house, read through BYC I got a lot of ideas and gotchas to avoid by reading BYC. Don't be ashamed to go Dumpster diving. You can get a lot for free.