New Page 1
Located in Candler, North Carolina
​
Black Copper Marans, Bearded Partrige Silkies and 1 Auracana​
My story begins with helping mom with her chickens three years ago, now I am an Addict! I have always had a knack for keeping animals, this time I need more than affection in return! I seem to have built three Items this year. The first being a tractor to raise my
Guineas and 10 chicks for mom, after they spent tons of time pooping up the Free rabbit hutch converted into a brooder of course!!
These are all my creations !
Click titles to go to each of the pages~
The Tractor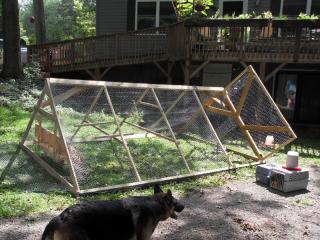 Averys Spring Disc Golf Coop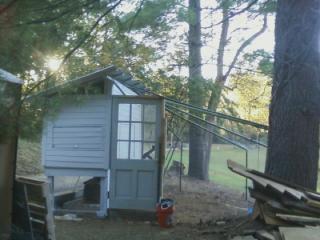 The Breakfast Nook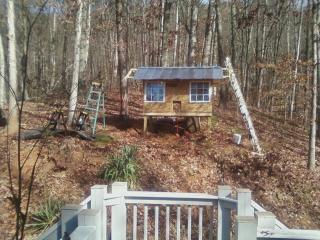 ~New for 2011~
So I Have my Coops! Got some Birds! Now what to do?
INCCUBATE!!!!!
I was lucky enough to pick up two Hoverbators for free when I was picking a Greenhouse frame up. I saw a guy on Craig list looking for one also, and I Paid it forward by sharing one with him. I began collecting my eggs around Christmas of 2010. I got the incubator up to temperature. I even splurged on a turner! I have narcolepsy, so I can't really guarantee turning three times a day. I set the First 9 eggs from moms Auracana on the 3rd of January. But I needed a way to candle??
My Box Egg Candler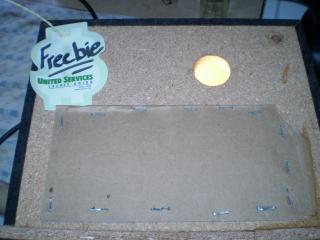 Purchased Jan. 20th
The Bower/Leahy #624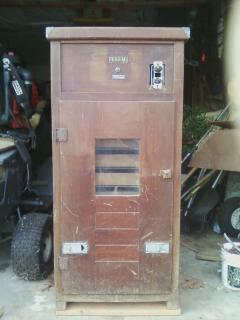 ​