The Tractor
The idea was to be able to raise and house 10 Guineas. After building it mom got another ten pullets that could also use thie tractor to grow in. I used three 2x4x12 and some 1x4x8s. I also bought 72" Poultry fencing. Thus making each side 72" x 12'. It works really well! But move Daily or forget that patch!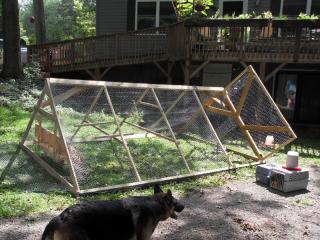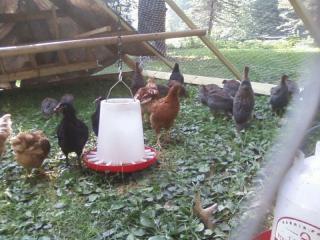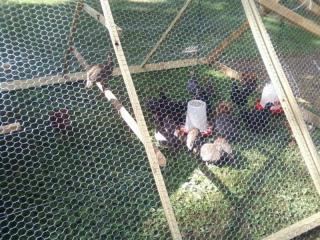 Meanwhile the Guineas began to grow really fast, A coop was defiantly in order. The Guineas where purchase specifically for a friends property, where we have a Disc Golf course. This past year was heavy on ticks and ground bees, and I knew what these Birds could do.
Click to see their coop!
​