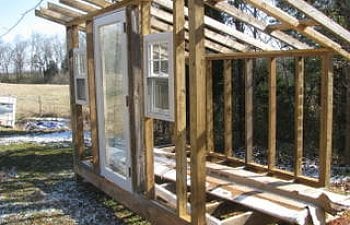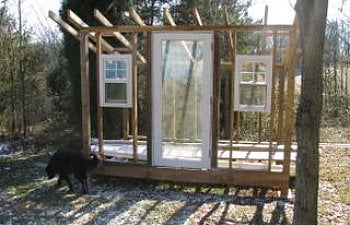 Our coop is 6' by 10'. Framed with recycled 2"x6" floor joist and 2"x8" outter bands.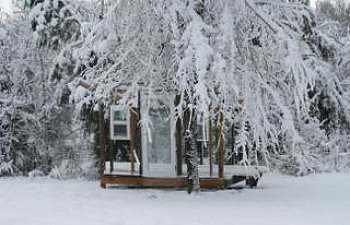 coop in six inches of snow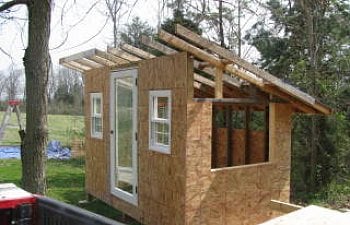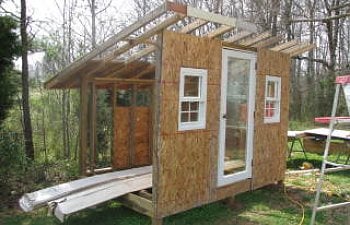 We sheeted in OSB board.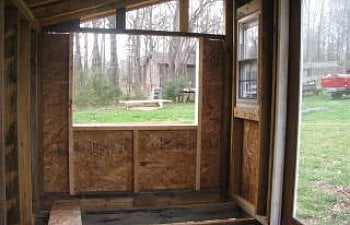 We did put the window in inside out so we can open them from the outside. Roof is regular old shingles.(free, they were left
here from the previous owner.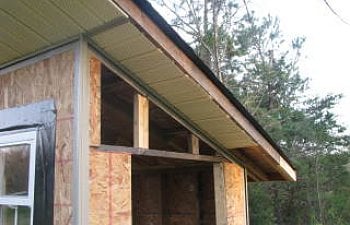 We are now starting to install the siding and the soffit. So far we only had to buy the OSB board. The windows are salesman's
samples, the door Gary salavaged from one of his job sites, it was going to dump, but I think it looks great on my coop,
all the siding was left over from jobs(slightly different colors but I don't know if chicken will able to tell the difference.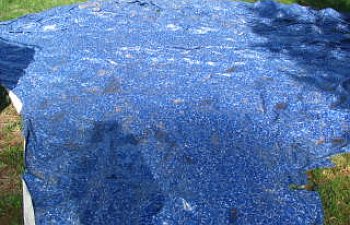 This is a swimming pool liner we saved, we had to find something
to do with it, so we are going to line the coop floor with it. After we spray primer on the inside. I did buy the primer today, it was
$15. I also pickup the hardware cloth(not cheap) but is more secure that chicken wire. Well thats all for now.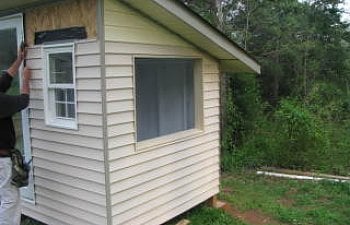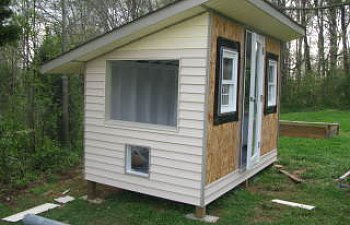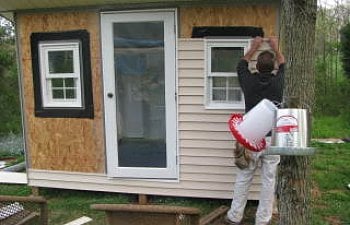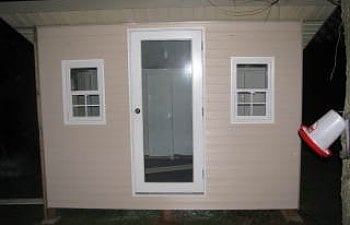 Siding is finally done. Next the run. Here is a pic of a vistor we had,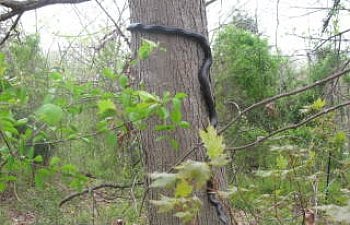 ugh.
Today we put up the hardware cloth, didn't finish window, because store didn't have the thick plexi i want.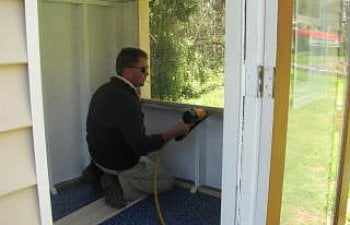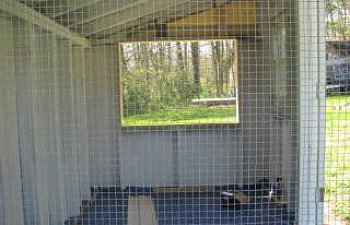 the pool liner will do great as the floor, plus recycle/reuse, and it was free.
here is the pop door and the chick view thru it, i just have to figure where roost and nest boxes are going.
The chicks enjoying their new home.
Here is the run.
2x6 concreted and 4x4 post in the ground
the pulley for the coop door
Notice the spring loaded hinges on the door, it will always close