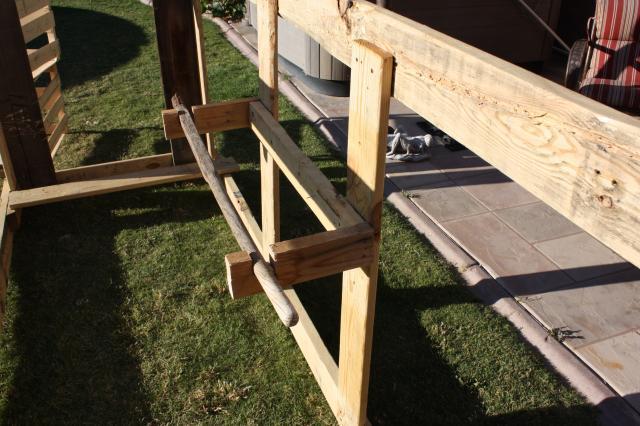 The Pallet Palace begins to take shape.

It all started with some great used wood I got from my work. There was some specialized pallets that I retrieved, hauled home, and had some great help from friends to take apart and get the nails out.

It is what had been used for some heavy duty pallets and crating material. I was excited to get it for free! It will be great to put this coop together. We plan to start tomorrow, May 2, 2009
This is a sketch of a possible version. I realized afterwards that I wanted to make it higher at least in the center where I will have a door.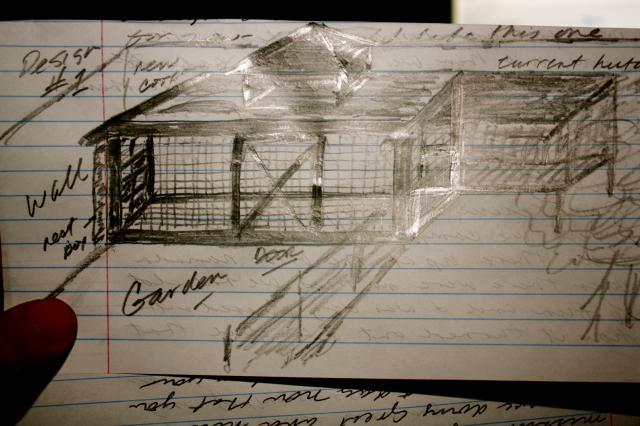 This was a very rough draft. It ended up different but was similar. At least I had somewhat of a vision!
This is one of my friends taking out the nails out of the boards after his dad had separated them.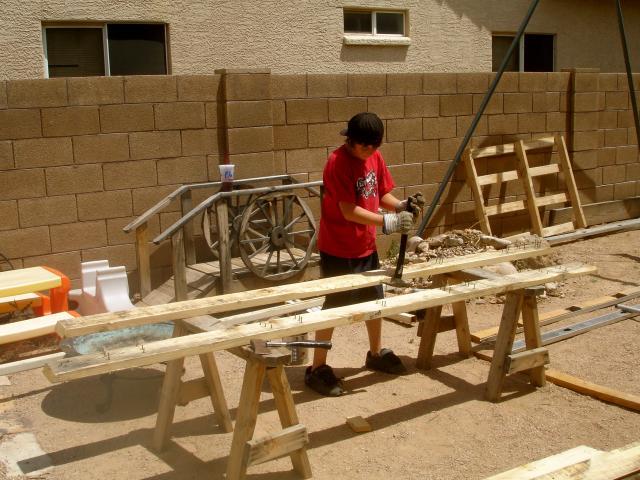 I was originally going to have the nestboxes on one of the ends but decided to put it in the front.

https://www.backyardchickens.com/forum/uploads/27085_img_6351.jpg

I was able to get most of the coop primed today with a coat of primer. I hope to have this done by next Saturday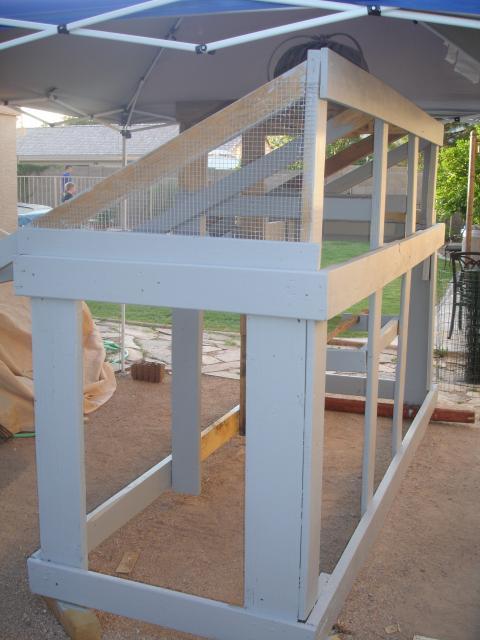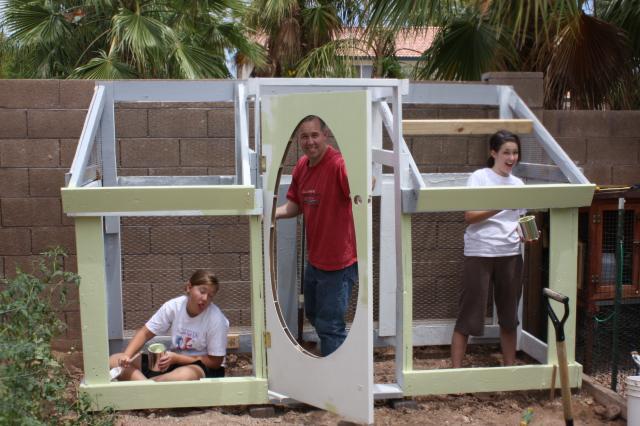 I was able to get two of my daughters to help paint. They look like they are having great fun. I can't get them to come out to the coop now. Chickens aren't for them.


The paned window on the left is actually on hinges so it serves as a door that I let them out of in the mornings and close up at night. The other door was a door I got from a relative who was going to throw away. I chose to cut an egg shape window and put chicken wire on the inside. This is the door that I use to go inside, clean off the roosts, and stir up the deep litter. I rarely have to get inside but when I do it's small but I'm an average size person so it's not too bad. Again, if I had more space it would be bigger.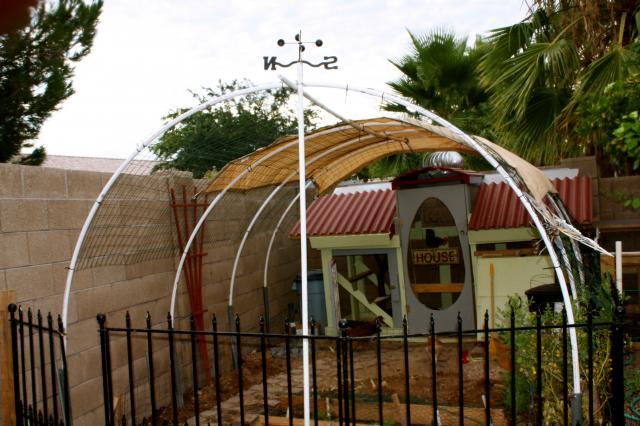 Things I would change and have changed since:
If I had more space it would definitely be bigger but with the enclosed run in front it functions well. I have added to the right side an octagon shaped 6 X 6 addition that I can stand up in. It has a door that I can keep open or shut to separate them if need be. I currently have 5 baby chicks in there and it works out well to keep the close to the others but separate, plus I can have a light for them.
The two reddish roofs prop up for good ventilation. It's a great coop and run for hot weather climates.
I also have added a scratch box, 4X4 square in the middle of the run, so that I can feed them wheat, oyster shell, and table scraps. Before I had that they would scratch alot of dirt on the paver walkway. It really wasn't a big deal but it helps keep the dirt off the pathway. I have also replaced the PVC awning with 2X4's and have made it rectangular rather than arched. I will post an updated picture sometime.
It has been a fun project and I am glad I did it this way. I did not follow a set of plans, but with the mental vision I had I was able to put together "The Pallet Palace". Thanks for viewing my page. I really enjoy looking at all your coops and pages. There are alot of talented people out there in BYC land.