Hi! I'm new to chicken wrangling(chicken wrangling,,,makes it sound like i need a litte cowboy hat and a tiny lasso), but like most things, when i get an idea i jump in both feet first. The coop is almost done, i'll post pics later, got most of the parts for an incubator. We're doing the coop cheap, all we've spent so far is $23.60, and that was for nails, screws, latches and such. WE'll probably have to drop some money today as we are running out of wood and the screws are almost gone. I do have to say, there is nothing better than a nicely built nesting box.
Heres my first batch of chicks, hatched from eggs from Hot2Pot. 10 out of 17 and the buff orps and barred rock are a joy, the other ones are little antisocial squeak bags.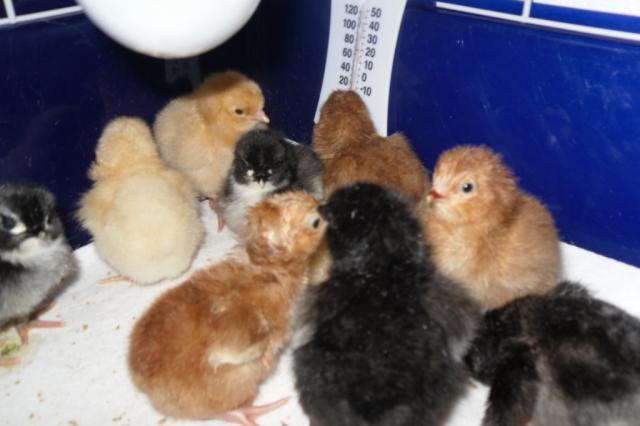 Heres some pics of my chick brooder and my chick wrangler, Skyler. She is a 7 year old pug that I rescued from people that used to let her walk through their waterfall...well, she likes the attention more than the waterfall, so we'll call it a fair trade.