Suburban Cochins
10 Years
Aug 11, 2009
4,349
40
274
May 12 2011
I just discovered there eggs today!
I have a picture of the day old babies, still looking for it though!
Here they are a week old.
Here they are maybe two weeks old
May 27 2011
I took a picture today and 2/3 flew out. Mom bird FREAKED out. Did I really mess up? The babies are fluttering around the yard.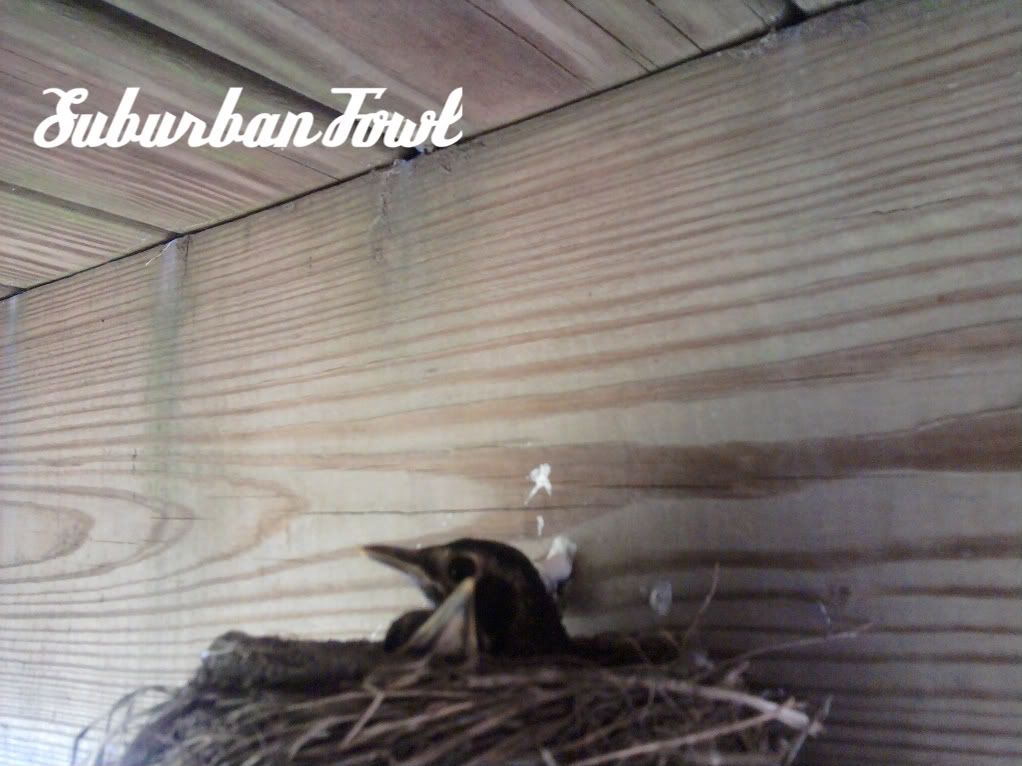 Enjoy ya'll!