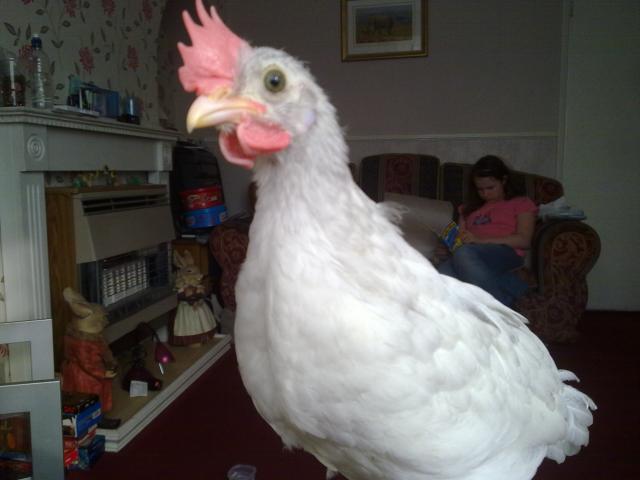 Hi all, this is Chickydee my first ever chicken!
its a blue andalusian and is 10 weeks old (is that called a grower/pullet?)
im getting mixed information on whether its a male or female, any ideas anyone????
im very new to all this but im sure you lot will help me out along the way.
i do have other pictures if you cant tell by these ones.
thanks everyone
ps, my daughter is going to go mad for posting a picture with her on it so dont tell her! lol