Jan 11, 2007
7,178
97
306
My Coop
Hi!
I'm offering groups of 12 fresh eggs from my bantam Frizzle girls.
Price is $25.00 and includes USPS Priority Shipping and Delivery Confirmation.
The Frizzle hens are all Cochin x Silkie crosses (some people call them Sizzles).
The roo in Frizzle pen is a smooth 'lemon blue with the barring gene' Cochin roo
and these are some of the Frizz girls.
Also available, Naked Neck bantam eggs!
The
Naked Neck bantams
are blue, splash, and black NN hens with a blue NN roo.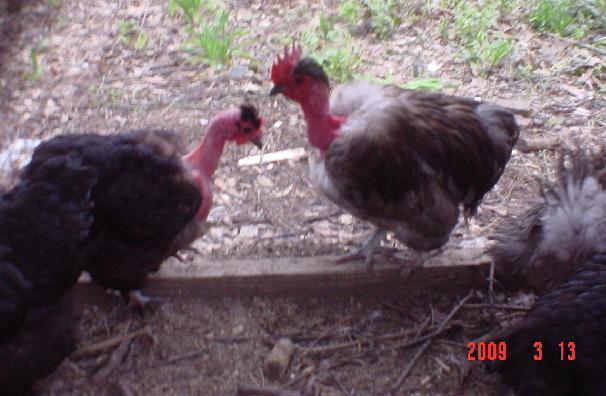 2 of the blue NN girls are frizzled.
2 of the NN girls (a splash and a black) lay green eggs.
Price is 12 for $25.00 including USPS Priority Shipping and Delivery Confirmation.
Here is a link to how you can expect your eggs to be
Wrapped & Packed For Shipping
.
PayPal is
[email protected]
.
If you have any special instructions like "Hold & Call for Pick Up", or would like them shipped to an address other than the addy in the PP info --- please add that and a ph# in the PayPal note so I don't miss it.
I'll have these available to ship every Mon/Wed/Fri, so just let me know if you are interested in eggs from either group.
Thanks,

Lisa