My order of chicks came this morning from Efowl.com. I ordered 10 chicks and got 8 extra packing peanuts. I talked to Efowl and asked themif they had any idea what the extra chicks are. I ordered all pullets except the bantams that are st run. They said the red ones are most likely RIRs or possibly NHRs or Red Stars. The thought the extra white one is probably a White Rock or maybe White Leghorn. All st run. Here are the ones I ordered:
1 SLW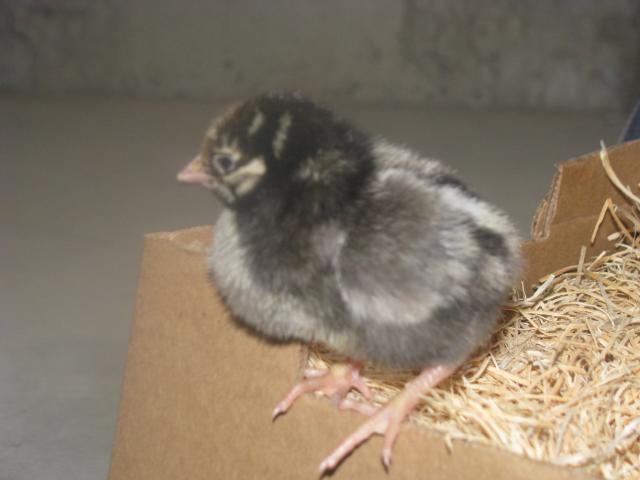 1 BR
1 Australorp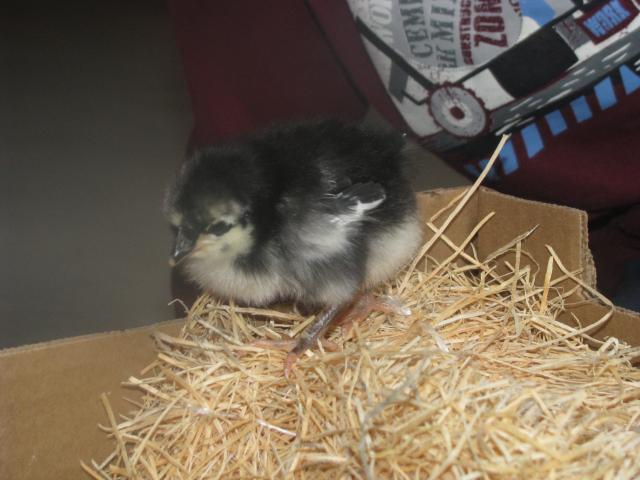 1 Black Frizzle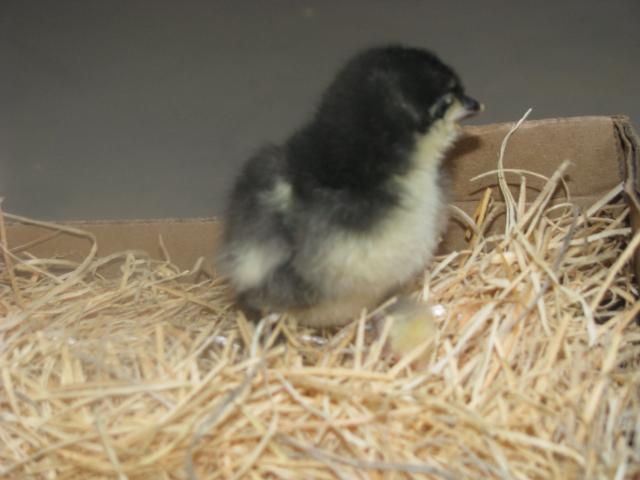 1 EE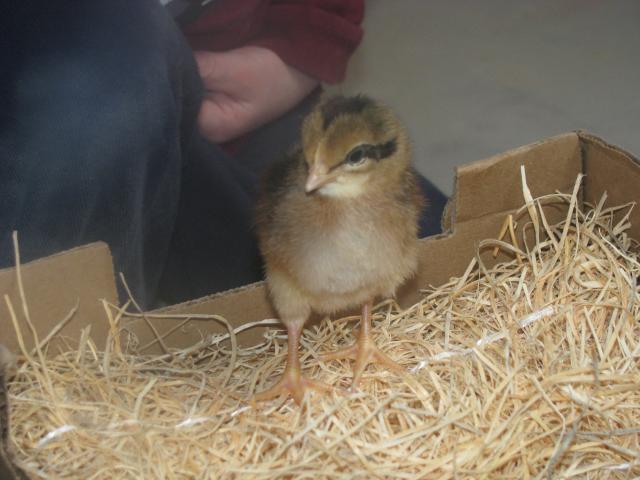 1 Brown Leghorn
1 White Silky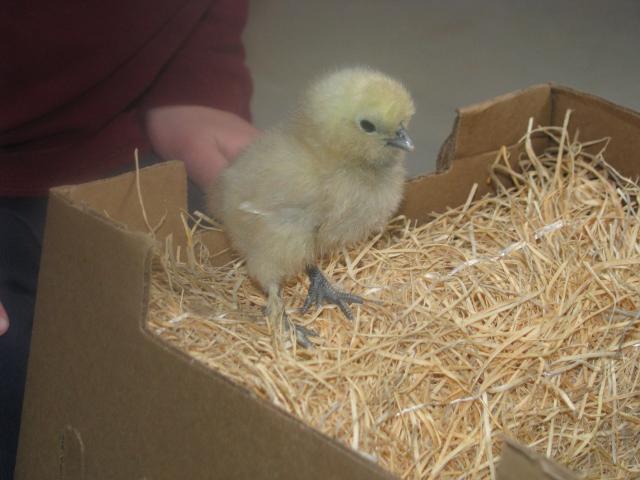 I also ordered 1 White Leghorn & 1 Delaware and got these three. I think the first one is the Delaware?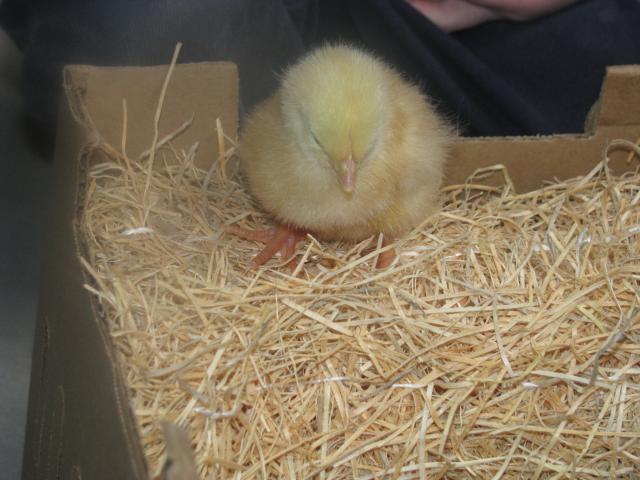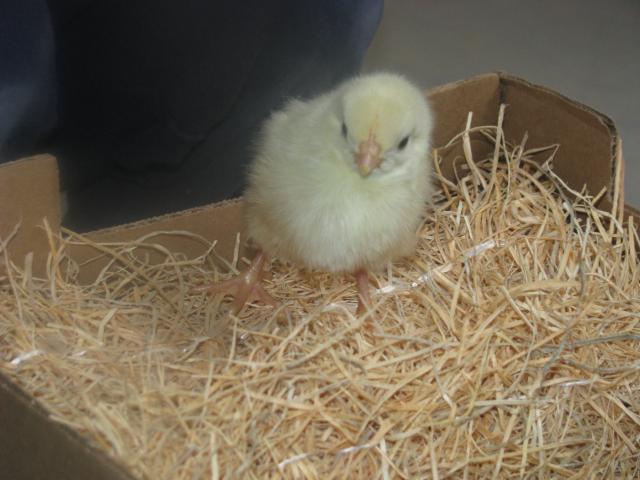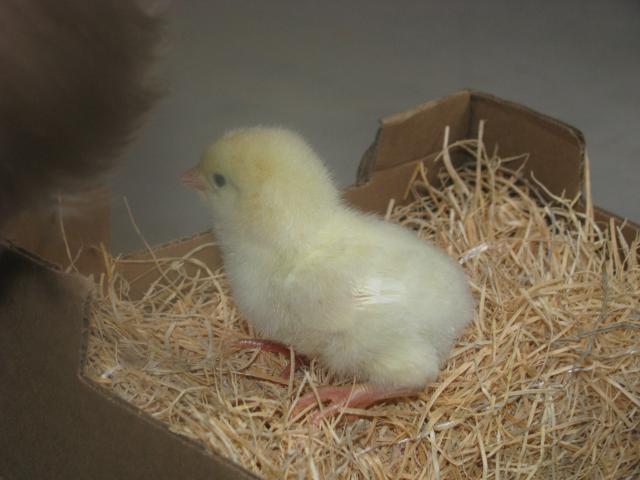 I ordered 1 NH Red and got eight birds that look like these: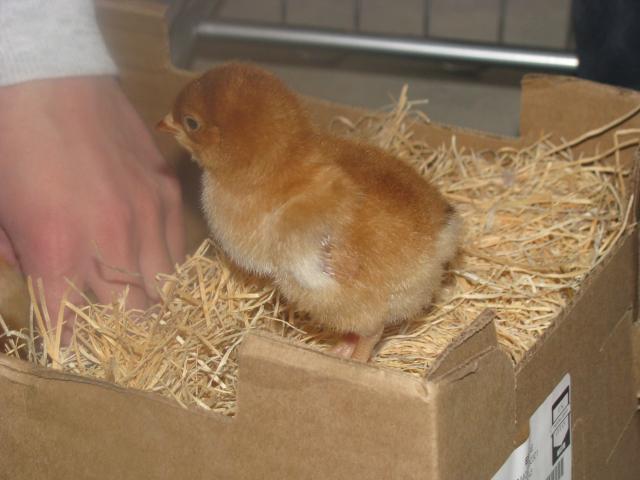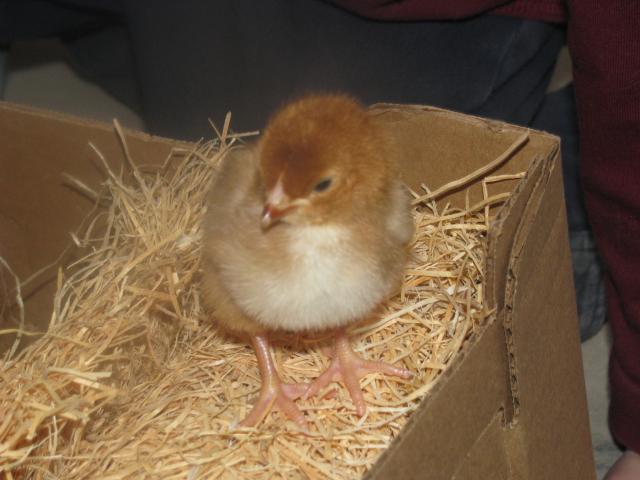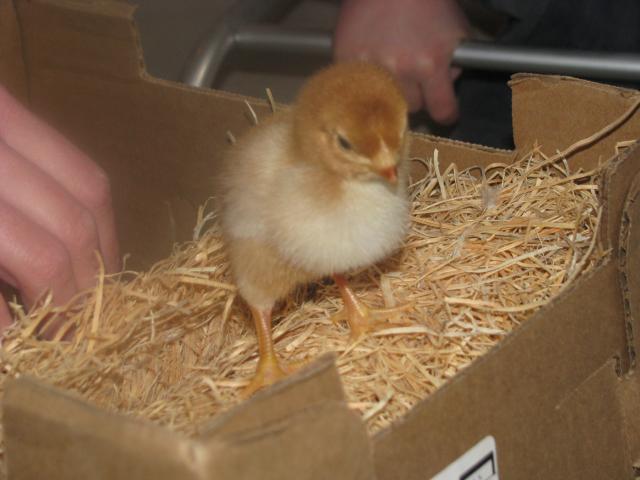 This is my first time posting pictures so I hope it works. Any ideas on which are which of my red and yellow chicks? I am pretty pleased with Efowl.com. All of the chicks came alive and seem to be doing really well. The only problem I have had is my silky and the others are picking its foot feathers and they are starting to bleed. We put on vapo-rub and it still gets picked at. Any ideas there?