today I noticed that my cochin was being kinda sluggish and hanging her head. and she has a yellowish tinge to her comb and face. she eats and drinks, but she just stands in place and does nothing. she didn't poop for three hours. but when she did, it had runny milky looking stuff in it. here is a picture: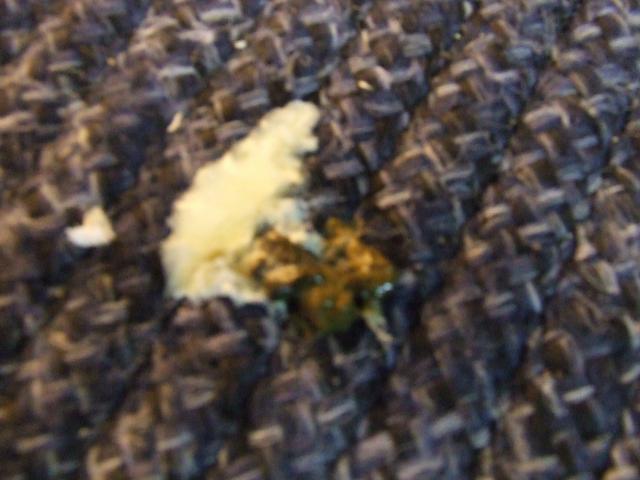 she hasn't pooped anymore after that. even though she's guzzled down alot of water.
it has been cold and wet lately, could she just have gotten too cold?? I put the heat lamp on her for a little bit and she seemed to like it. I've been feeding her chick crumbles.