We recently picked up 2 laying hens from a fb group. The owner wasn't too sure which chickens laid which eggs and they were sold to her as group of "rare" breeds. So, with it going in to winter they probably won't lay for a bit. So until we get egg color to go off of, any thoughts on what breeds we picked up?
Macaroni (the lighter brown colored one)
and
Gouda (the smoky gray one)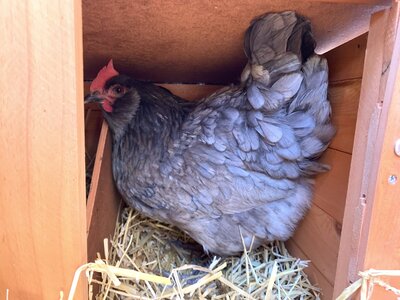 They could be mixes for all I know.
Anyway I'll take any guesses!
So far I've heard guess that Macaroni could be a legbar? But she was either picked on at her old coop or there was a rough rooster or she is/was molting, so she looks a bit rough. I don't see a crest but
Gouda we are assuming is a mix or EE or whatever you wanna call it?
More photos below
Last edited: