We've (finally!) finished our coop! Yea! I will now attempt to post a couple pictures. Wish me luck...
Here's my big boy and my little boy working on the framing in the garage.
Here's the work continuing outside between rain/snow/hail squalls during spring break.
Here's the finished house before we added the run and the trim.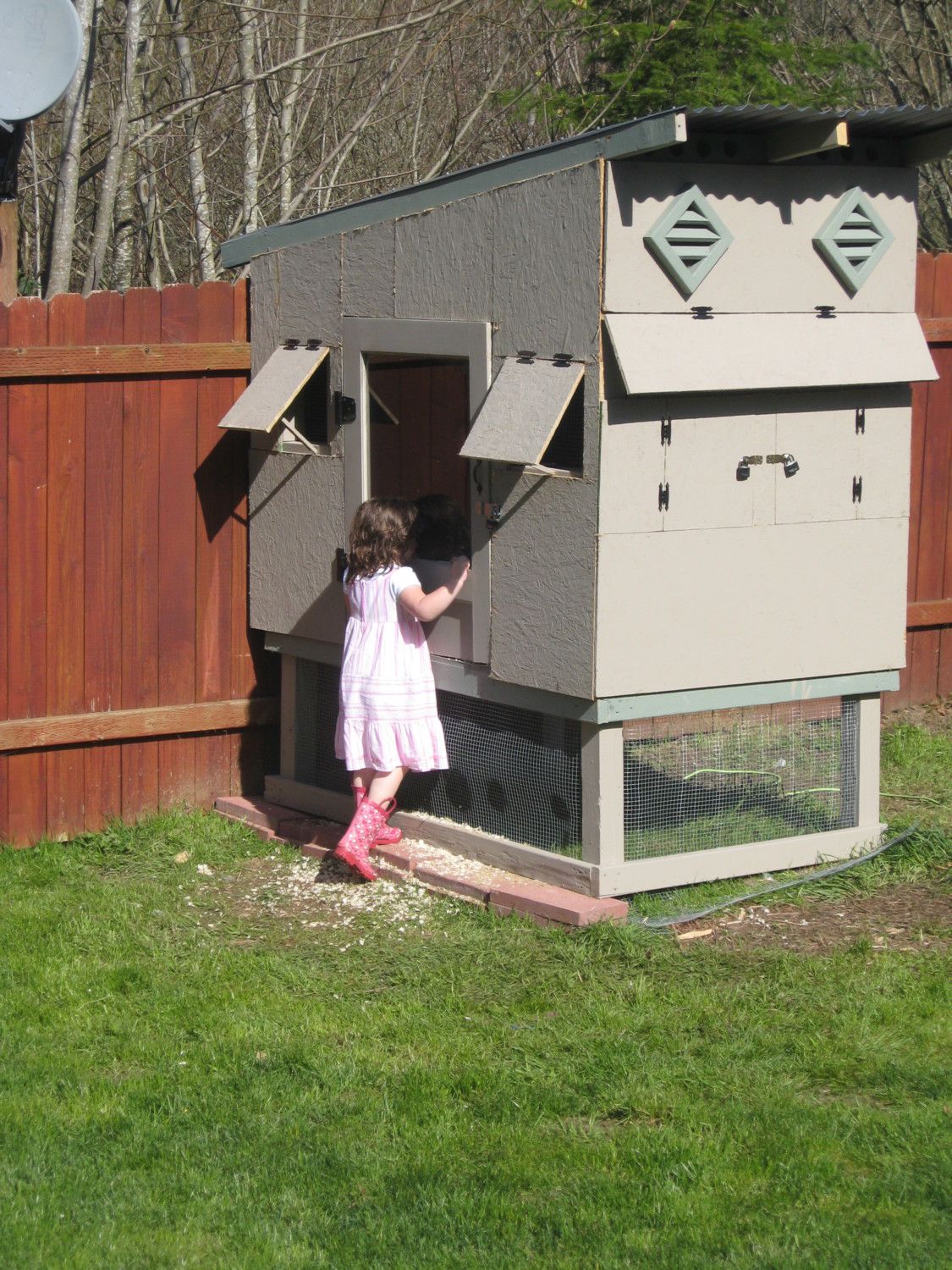 And here it is with the run finished and the gaps all hardware clothed.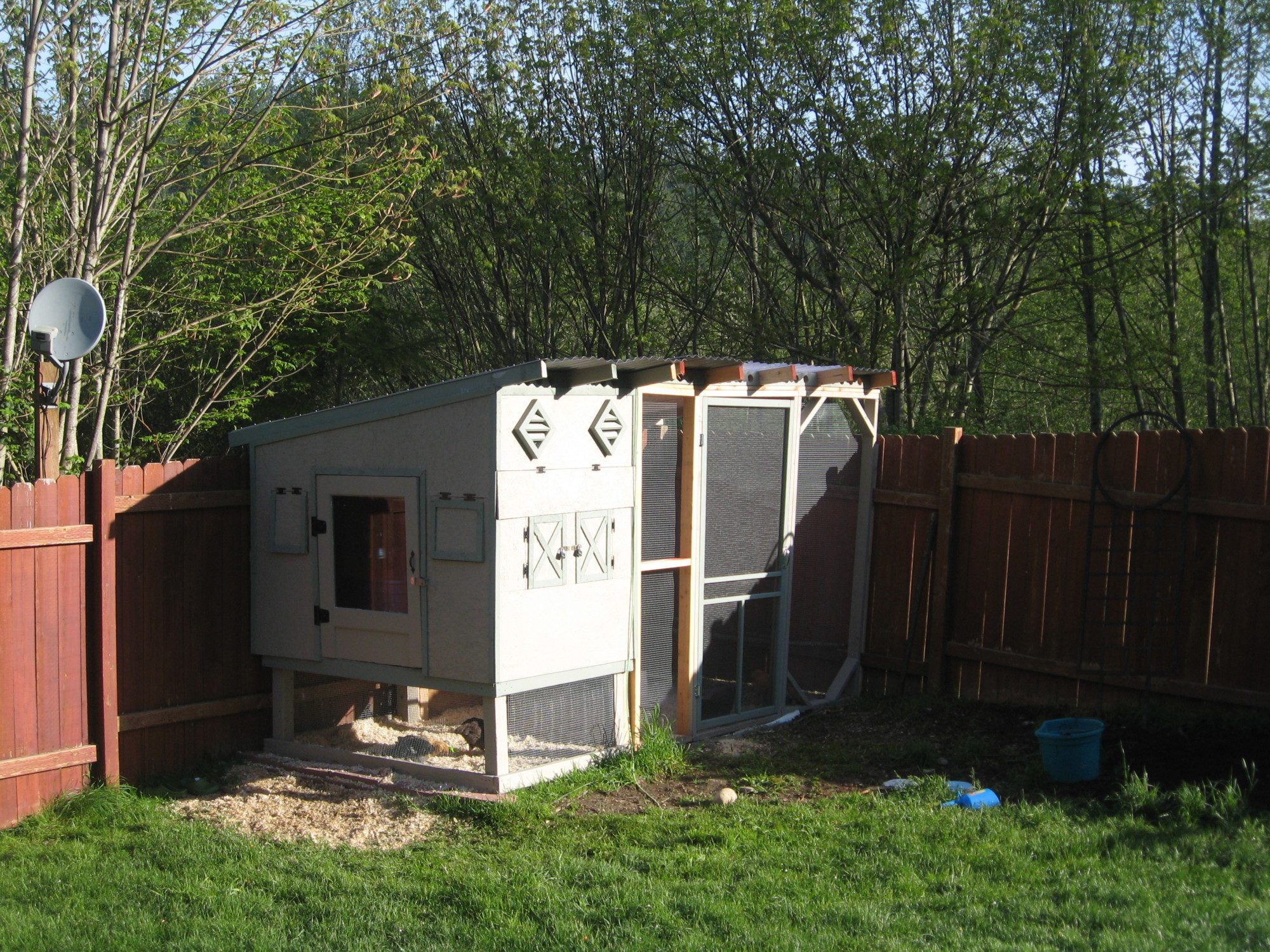 Any semi-fastidious carpenter in posession of a level and a measuring tape would be appalled, but the chickens seem to like it! Since this picture was taken we've finished painting the trim and run, and we've added knobs to the windows and doors. All the windows are secured with hardware cloth, and doors and egg hatches are fastened with padlocks. There's a hardware cloth skirt all the way around, including on the outside of the fence.
Not bad for a couple of teachers, a homemade sketch, 8,000 trips to Home Depot, and only a couple of fairly minor blood sacrifices!
--Nikki