My husband and I are holding true to our eco-friendly plans and everything we use for the chickens is recycled or re-purposed in some way.
Here is our super fancy watering system.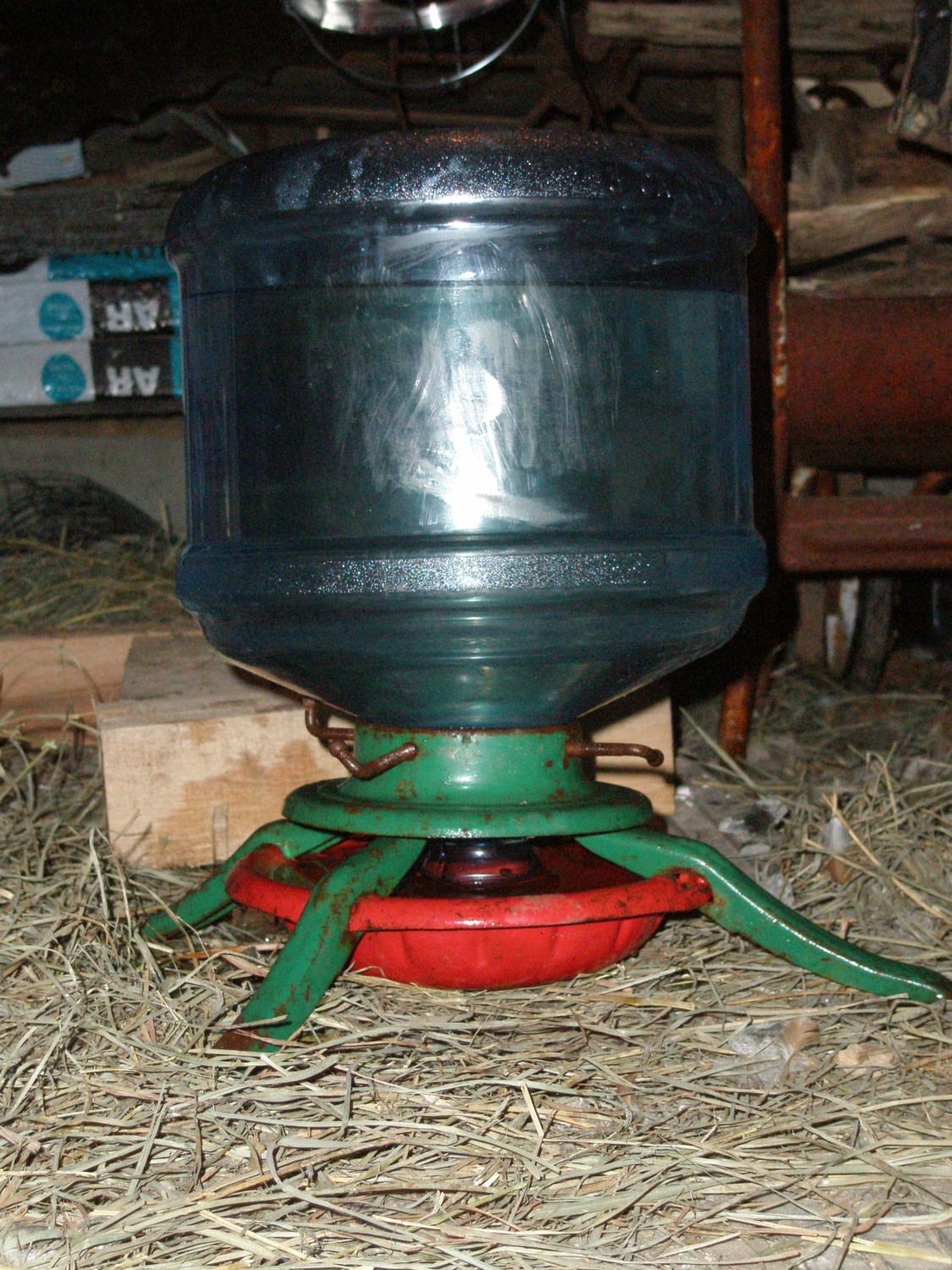 Right now only the outside has rust, but eventually I will need to treat the inside to keep it rust free. But for now, in this heat, this will definitely work.