Jan 12, 2008
1,802
10
183
The Worlds Ugliest Little Chicken! Ladies and gentlemen, step right up and feast your eyes on the World Record Holder for Worlds Ugliest Chick!!!

Poor little baby. LOL. My goodness y'all weren't kidding when you said that Orps feather out slowly.
Introducing Valentine (or Samson, or Versace, or....)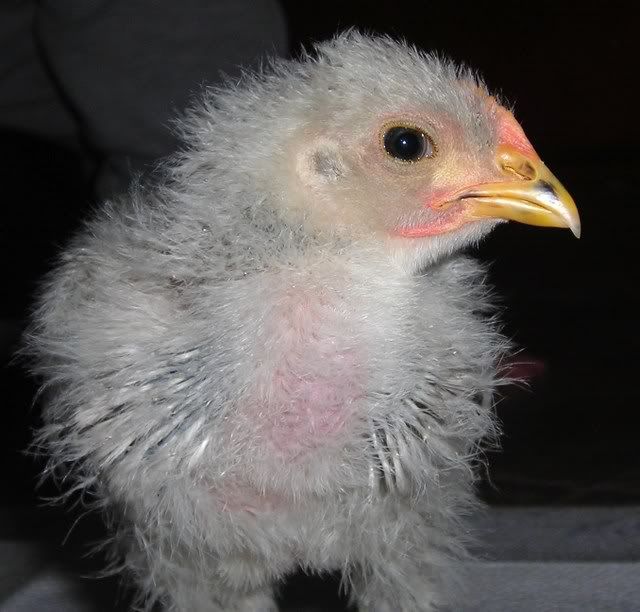 And guess what!? I think he's a HE!!!!