Animal Lover Supreme
10 Years
We were expecting our new chicks this week from Cackle. 10 Ameraucana, 5 Cherry Eggers and 5 Buff Orpingtons. This morning we got up around 9 am. A little late, but I have had a migraine that just won't go away and I was icing my head. My husband goes out in the front yard and sees dead baby chicks scattered across the lawn. And he sees a Cackle Hatchery box ripped to shreds.
Our stupid, ignorant, no account postman had left the box next to our 3 big dogs on the ground on the front porch. No doorbell ring. No phone call. No knock on the door. Nothing.
The dogs are sweet. They never leave our property. They barely leave the porch. The wouldn't hurt a human being. But they are dogs and I guess baby chicks were too good to pass up.
Normally, our gate is shut, but I had it open this morning because my mom is coming over. What would he have done if the gate had been shut? Left them on the road??
We found one live chick stumbling about and it is now in the bator completely shell shocked.
My husband is so angry he can't see straight. He is on the way to the post office right now with a box of dead chicks to show those idiots. Also the label from Cackle that says to call upon arrival.
I am in shock still. I just can't believe this happened.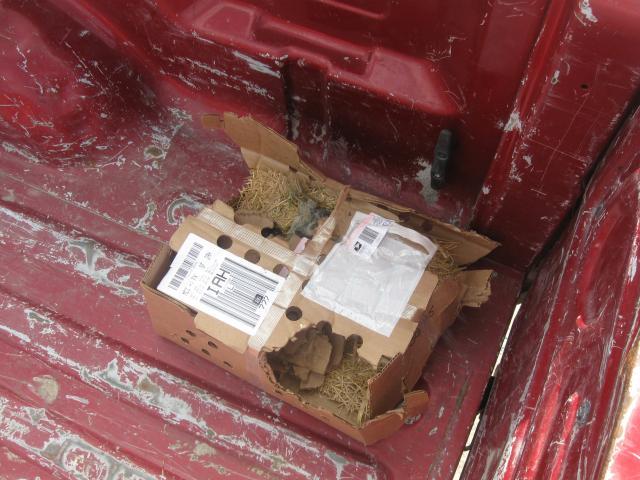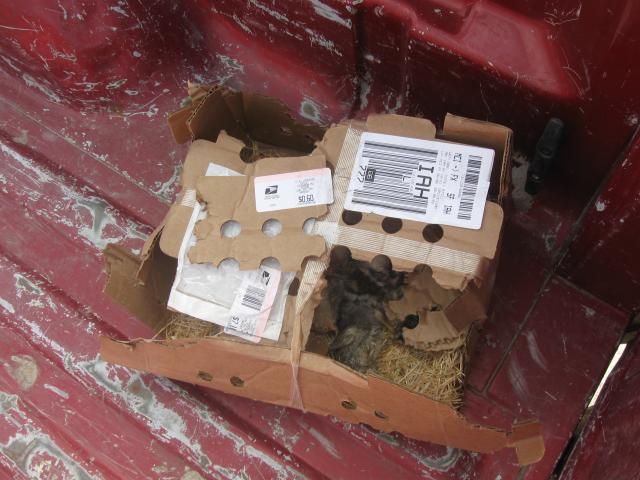 Last edited: