This is Beefcake my brown male : ) He's my favorite, because he lets me pet him and he'll just sit on my lap while I watch tv.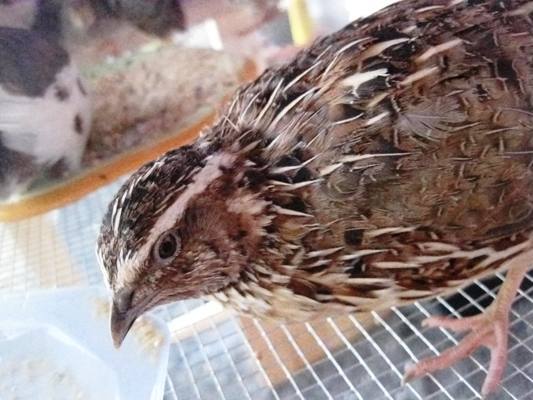 Two of my chickies. They are only a few days old in this picture!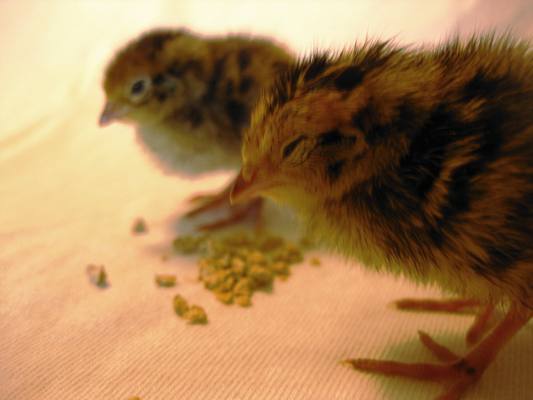 And here they are at 3 weeks old. The weather was warm today so I put them in my hutch (which I finished today!!) outdoors for a few hours. There are 13 of them, all browns.
The littluns and the fatties together.
: )
All in all, I have 3 full grown quails, 13 three week old quails, 5 almost one week quails, and around 40 in my incubator!!
Random story, I had a few extra eggs from my order and I put them with my mature quails to see what they would do, since they've never lain for me. Welll, the next day there's an extra egg! And another the next day, and another today!!!! I can't wait to see Beefcake's offspring : )