I live with my sister at the moment, she has one 20lb dog, and a brand new puppy who will probably be around six to seven pounds as an adult. So, she is feeding roughly 30lbs of dog. We feed high quality kibble, and I give mine (a five pound rat dog, okay, just kidding. He is a long haired chihuahua) raw meats regularly.
The problem is, we are sharing the buying of the food. I buy every other bag. It is a very high quality kibble, so very expensive. Six pounds lasts Bacardi (my dog) six months on his own, and I have never breached the subject of my buying one bag for every two she buys, though her dog is more than double the size of mine. It just seemed petty. Well, now that she has TWO dogs, both of which will out weigh and out eat mine, I no longer feel it is fair to continue buying every other bag of food, when I am also feeding and carring for her two polish chickens that I got for her cause she was dying to have them.
This has also come about by other issues that are not to be aired here. Suffice to say, she is three years my junior, and severely sheltered.
Anyway, I have been considering going raw with Bacardi, and I need to know the formula again...I can't seem to remember it. I also need to add that my dog is epileptic, and his seizures seem to be triggered by chemical exposure and low blood sugar. I can manage his siezures by removing chemicals (which also unfortunately includes heartworm prevention) and ensuring that he has free choice food...which may be hard with raw diet. He keeps himself a little thinner than I would like him to.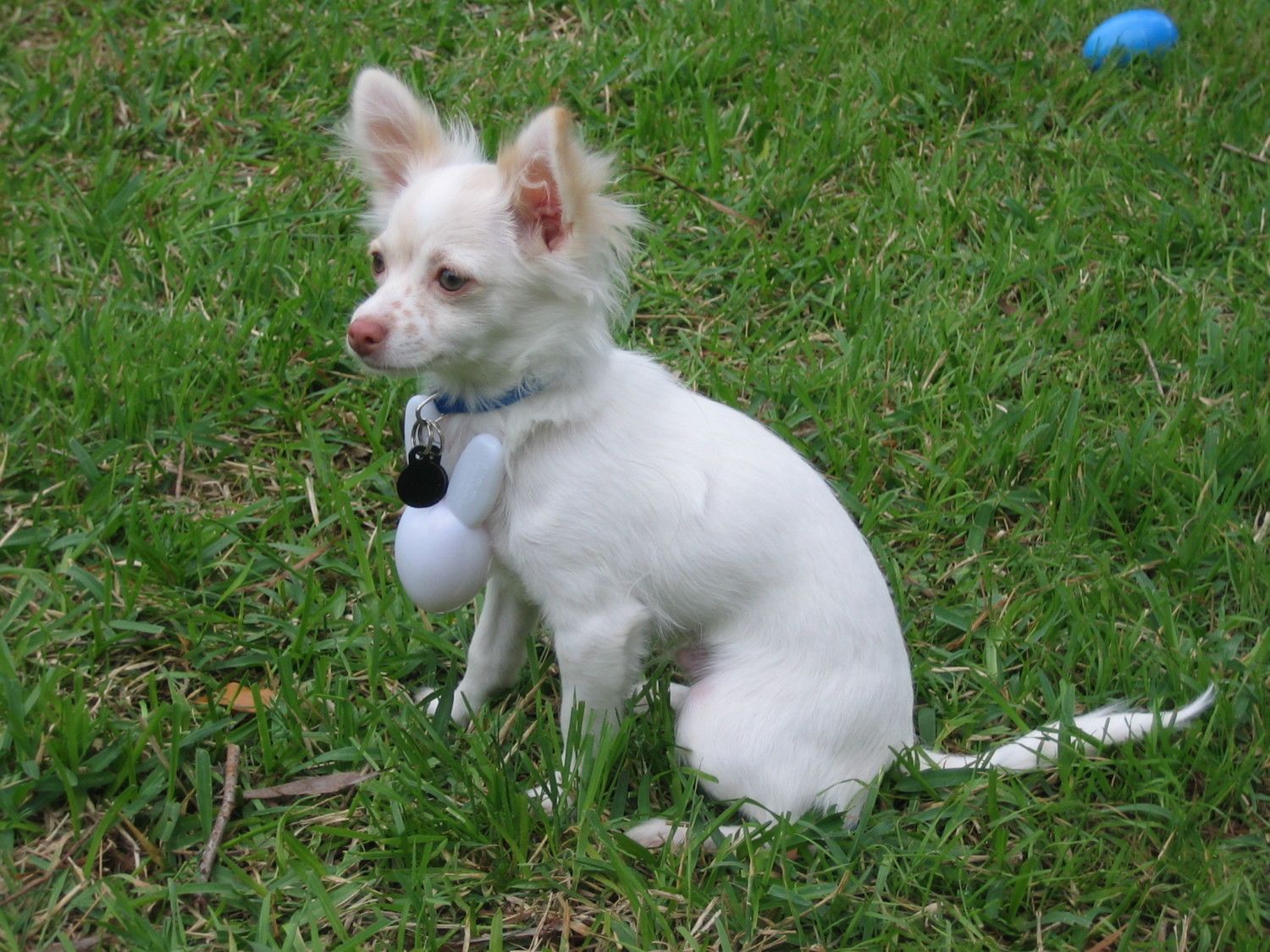 Just a fun picture of the little rat as a juvie (yes, that is an easter egg on his collar)...man his hair looked so short then!
So, can someone please tell me how to provide him a ballanced raw diet, and wether I can suplementally leave dry kibble down for him due to his hypoglycemia issues?
Last edited: