I have no idea how, but my roo lost a toenail today. We stopped the bleeding, washed it well, and applied antibiotic ointment without pain killer. I have him isolated right now. He seems fine, though. Do I need to wrap it or anything before I put him back in the coop? Does it need blu-kote or something? I have no idea.
Also, this roo's legs have always looked pretty scruffy. I have treated him for scaley leg mites and his legs always look the same. None of his hens have legs that look like this. It's mostly the scales right around his feathers that seem raised and ugly looking. He always seems to be losing feathers from his legs. He's a Brahma. I coated them with olive oil after his bath.
Thanks for advice on either issue!
Missing toenail.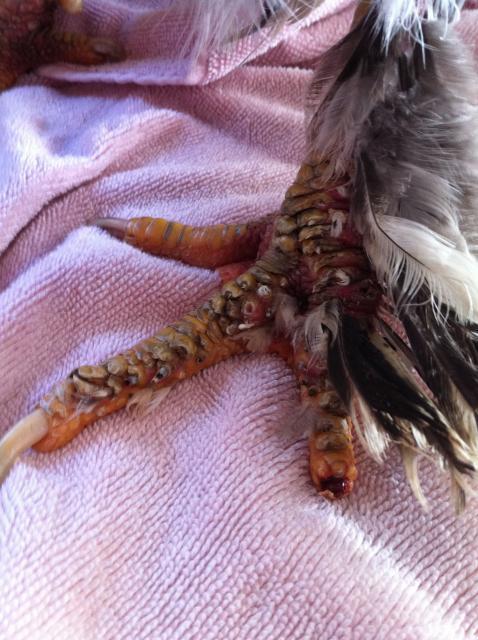 One leg.
The other leg.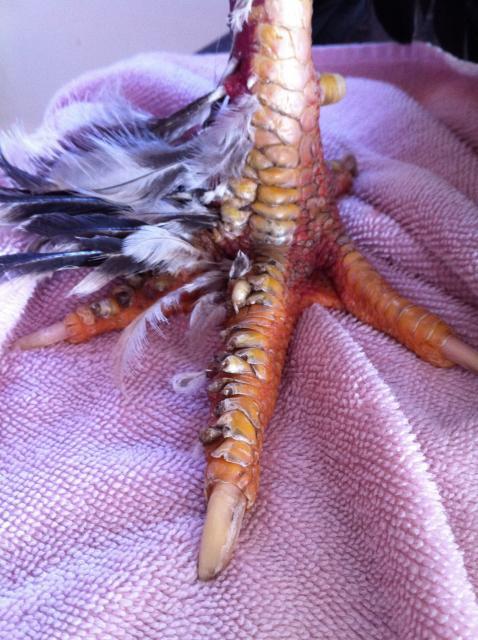 He was a very good boy for his bath and medicine.

Last edited: