Sep 4, 2019
1,032
5,516
412
Hello fellow silkie lovers!
Just for fun, I wanted to do a vote to find out what everybody's favorite silkie color/variety is. Putting all thoughts of show and non-recognized varieties aside, vote on the poll for your top 1-3 favorite(s). You don't have to own the color to vote for it, and pictures are always welcome (chicks and adults)!
I don't have many colors of silkies (only buffs and blues, and maybe some mixed-color chicks drying in the incubator right now

) but I'm hoping I'll see some cool pictures of other varieties of silkies, and just silkie pictures in general! It's okay if somebody else has already posted a picture of your color(s) of silkie, post more! Silkies are cool! If you know of a variety that's not on the poll please post below, hopefully with pictures!
This isn't
all
about silkie colors, it's also a chat thread for other silkie stuff. Let's talk silkie!
Tagging
@Fur-N-Fowl
,
@HuffleClaw
,
@silkiemother
,
@Ahovis20
,
@HookLineSilkie
,
@Muscovy Wunda
,
@aSoftsilkie
,
@Hughes Wildlife Farm
,
@Hinotori
,
@AllenK RGV
,
@Rshumpal
,
@Jamesthesilkie
,
@MysteryChicken
,
@SilkieLoverFarm
,
@Love my chickens 25
,
@BantyChooks
,
@Chicks 'n ducks
, and
@LynnaePB
! (Sorry if I missed some of you, I just named off the ones I could think up off the top of my head. Hopefully more silkie keepers will find this thread!)
Skye Bloo, my blue silkie pullet.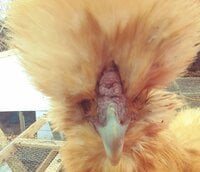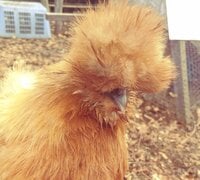 Faline (left) and Piper McCloud (right), my buff pullets.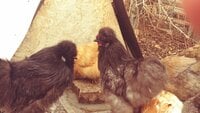 Peter Pevensie (left) and Bob (right), my two silkie cockerals. Both are blues, though Peter is so dark that he is almost black!
Last edited: