This is a Page that teaches people how to make a Swap Page. I started out with just the tutorial, but then decided that i needed to link an example...so can you say kismet? Self fullfilling profecy? any who.... tutorial below..after i finish it. Here is a link to the post, which is sort of whats below:
https://www.backyardchickens.com/forum/viewtopic.php?pid=7303885#p7303885
Since I'm up and full of pep, I thought I'd give a tutorial on building, linking and adding pictures to your own swap page.
I. Your Swap Page and You!
Everybody has their own personal page on BYC forum, as long as you have setup an account. You can find the link to your personal page on the forum menu which is located at the top of your screen, usually under the advertisements; if you are logged in it is 5th from the left and is just a small link that says "My Page". If you have never edited your personal page, when you click the link the new page will appear blank (don't despair, you can fix that!). In between the 2 sets of advertisements there will be a line of text "
This is your blog. Click here to edit
- Add new page - Delete this page". The last 3 groups are links that will take you to different pages, as this posting deals with a swap page, we will select "Add new page". Don't worry about leaving your personal page black, after you learn how to build your swap page you can come back and fix your personal page or "blog" as it's referred to by BYC. Having clicked "Add new page" link, you will be redirected to a new screen with a box and the instruction "Please select title:". Here you would name your swap page, I simply named mine "Swap Page", however, you can go fancy and name it anything, like "What Ya Got Swap- Swap Page". Once you have picked a name, click on the "Create Page" button and hold on to your pants.
II. So you have a Swap Page…now what?
Ok, let's make this easy on ourselves, I'm no computer programmer and I have all the dazzle of a pet rock, so I suggest you just leave the font as is. If you would like to play with the font size or color…more power to you. What I did with my page is simply list all the things that I am able to offer for a swap. If you're reading this post, you have an idea of what you can offer, just type it out. Descriptions are key, the size of an object, its condition, its age, ingredients, even manufacturer are all important facts that people like to know when considering claiming an offer (or when they are drooling over your goods)….in other words TYPE-AH-TYPE-AH- TYPE-AH! A good description is key if you feel like your picture or photos skills are lacking (I make no judgments, I draw a smiley face on my thumb and try to pass it off as a cousin) which brings us to….
III. "Take a picture, it'll last you longer" "ok, cleek"
Ok, I won't go over taking pictures or how to get them on your computer, you can find a teenager willing to sell himself for a grilled cheese and a scoop of ice cream that will do that for you no problem, heck, if you make it 2 hot pockets and they'll build your whole page for you. Alas, for those of us that are unwilling to part with our hot pockets, we must continue.
At the very top of your unfinished swap page there are 2 links, the 2nd link is "
My Uploaded Images
" I would suggest you open this link in a new tab as it is easier to go from tab to tab for this next part (if you don't know what tabs are…download Google chrome, it's a web browser and it's a life changer).
This new window is your uploads, you can upload up to 10 mb on a free account. First thing, there are 2 buttons on this page "choose file" and "upload", there is also a box that says "resize image", make sure that stays clicked and the drop down menu is selected to 640x480 (for message boards), picture size is perfect. If you are on a slow connection, a time saving tip is to edit your picture before uploading, resize them and make them smaller, anything between 150 to 300 kb will save you a lot of time (they will be resized anyway, but this makes it faster for you). To begin an upload click the "choose file button", this will open a new window, from here you must find your pictures on your computer. I created a file on my desktop that says "Swap pics" so I could find them fast, you could also create the file in your photo folder, but my photo folder is a bit cumbersome. After selecting you photo, click the open button at the bottom of your new window, the window will close and the name of the photo should appear next to the "choose file" button. To finish your upload click the "submit" button and wait, you will be redirected to a new screen. From this new screen you can either use the back arrow on your browser or there is a link that says "back" at the bottom of the screen. You may repeat this process for multiple photos, it gets easier once you get the hang of it.
Having uploaded your photos, make your way back to the Uploads screen. Under your recent uploads (3 pics) there is a link that says "All My Uploads", click it, this will take you to a screen with thumbnails of all uploaded photos. To add your picture anywhere you will want to click on the "image" box under the photo you desire, clicking the box will select the entire link, just copy it(right click or crtl+c). The copied link maybe used as is in forum posts, like so: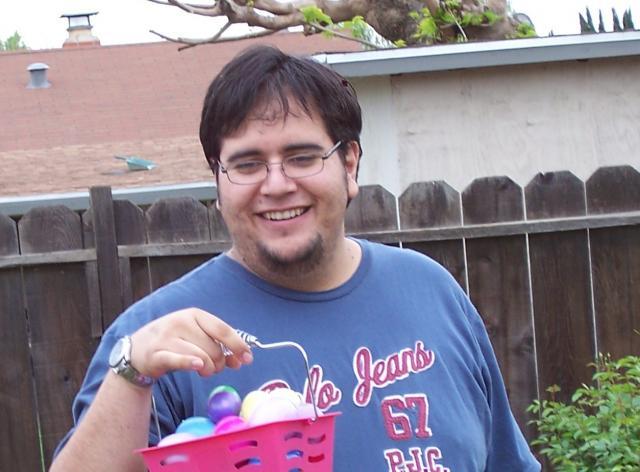 (This photo link was edited to appear on this blog page, in the forum posting the url link was copied exactly and a photo appeared there)
but it must be edited when being put on your swap page.
Return to your unfinished swap page, click on icon that looks like a tree, it is next to the anchor and above the smiley face, a new window will appear. In the box that says "image url" paste the copied link of your photo. Before you close the window, go to the end of your pasted link and delete
[/img]
and go to the beginning of it and delete
YOUR PICTURE WILL NOT APPEAR! You may now fill out the description and title or just click the "insert" button, if another window opens just hit OK.
IV. Wheel of Morality turn, turn, turn, tell us the lesson we have learned…
Once we have our descriptions and picture all put together in the proper order (I prefer descriptions followed by a photo…oh so OCD, you have no idea…), there is one important step to complete…HIT THE "PUBLISH CHANGES" BUTTON! Ever lose a 10 page term paper after typing 7 pages, I have (I say as I am saving this for the first time). Nothing sucks more than going through all that work, closing your window, THEN realizing you didn't publish your changes, it's the equivalent of locking your keys in the trunk and having that "WHACK" sound slap you back to reality (also done that…). Moral of the story, save your changes…and get one of those little boxes with a spare key that you hide on the bottom of your car.
V. The Legend of Zelda: A Link to Your Swap Page
Having published your swap page, you will now be taken to see it…'tis a thing of beauty, isn't it? To share your lovely swap page with…say, your favorite swap chain just click on the address bar of your browser, this ctrl+a (to select the whole link) and copy it. You may now post it in any forum post as is, like so:
https://www.backyardchickens.com/web/viewblog.php?id=100537-tutorial-page
If you ever happen to edit your swap page, the address will remain the same…as long and you do not rename it, which I'm not sure if you can.... either way, you can remove claimed items just by deleting them and publishing the changes. An easy way to find your swap page is to go to your "My Page" and clicking on your "Swap Page" link at the top, or you could just bookmark it in your favorite web pages(I used to collect bookmarks, but I found out it involved reading…bleh).
With your new found uploading, posting and linking skills you can go back and edit your swap page anytime you want, or even make that "blog" page pop. I hope this has helped, and that you enjoyed reading it, it's been a fun hour and a half of typing for me…almost makes me miss college…not really, but it has been fun. Good luck with your swap page.