The Top Reasons To Join BYC:
Becoming a BYC member is FREE (click here)
Fewer Ads
Ask Questions - Get Answers
Post Pictures / Show Off Your Chickens, Coop, etc.
Create Articles & Reviews
Join Contests
Customization & Notification
FREE Membership
Membership on BackYard Chickens (
BYC
) is
FREE (sign up here!)
. Once you join, you'll see
fewer ads
and have tons of great access and features (see examples below).
If you want to turn off
all
advertising and have additional great upgraded features, check out our
Premium Feather Member
(
PFM
) program
here
!
​
Family-Friendly Community of Chicken Enthusiasts
We have a strong sense of community here on BYC. People come here seeking
advice about their chickens
and end up
making friends
. We pride ourselves in maintaining a friendly and welcoming community, where flaming, cursing and trolling are not acceptable. Since you can't always enjoy chicken-talk 24/7 with your friends, you can come to BYC where other enthusiasts are always around to discuss things like
what to feed your chickens
,
which coop bedding is best
,
how to incubate eggs
,
keeping free-range chickens
,
how many eggs your ladies gave you today
, and many more topics. So
sign up
, relax, make yourself at home, and enjoy some wonderful chicken-chat!
Ask Questions - Get Answers
If it's related to chickens, we've got answers. Wait, you can't find what you're looking for in the articles in our Learning Center? Well, once you join, you can post any-and-all of your questions in one of our many topic-specific discussion forums dealing with chicken care and get quick informative answers from fellow members about raising chicks, feeding and watering your flock, chicken behavior, chicken breeds and much more. If we don't know the answer, we'll help you research for one, and, most importantly, offer you our support.
​
Show Off Your Birds
They say a picture is worth a thousand words, and we love seeing pictures of everyone's chickens! There are so many ways to show off your birds on BYC, and you can be sure you'll get a lot of ooooh's and aaaahh's! We have a special forum dedicated to Pictures & Stories Of My Chickens, where we enjoy sharing fun anecdotes and photos. You can also upload your pictures to our Gallery, and share them in your albums.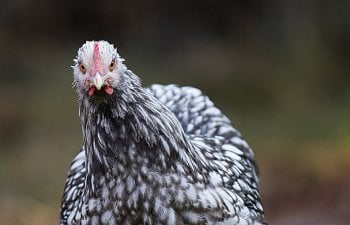 ​
Create Articles & Reviews
Everyone has something they can contribute to "pay it forward" with helpful articles or reviews. If you built your own coop, you can create a chicken coop page with details that might help others. Our members also share objective, detailed reviews of breeds and poultry products in our Reviews section.
​
Contests
As a BYC member, you have access tocontests and giveaways where the prizes include gift certificates to our Store, Premium Feather Memberships, books, poultry supplies, and more. (Who doesn't like free stuff?!)
Customization & Notification
As a registered member, you'll have more control over your BYC experience. For example, you'll see fewer advertisements, and you'll be able to subscribe to get alert and/or email notifications for updates on specific forums, threads, and even other members.
Registering is Easy—Here's How
To become a member at BYC, all you need is a valid email address and a password. Just click here for our
quick registration page!
Here's a "How To" Demo Of BYC:
See you in our
chicken community
!