Love God, Hubby & farm
11 Years
Apr 13, 2008
8,372
426
326
All The Garry Farm breeder silkies are crested, bearded, blue ear lobes, black skin, 5 toes. Our birds are separated by color, you will probably get white, black, blue, splash,and also some partridges.
These will be shipped the week of August 29.
The fascination and love of silkies came recently to the farm as we hatched out our first silkies in 2010. It is now a total obsession. And we have been continually Hatching since then!
We're enchanted by the characteristics of the silkies - naturally inquisitive, very friendly and responsive to both voice and sounds! Friendly and inquisitive they are the epitome of the "pet Chicken" and love to be held and petted and even rocked. After loving them, I can surely see why emperors loved them as pets!
When we sell these, we sell out of these baby chicks before they are listed for 3 days! and yes we are saving some of the best for our Farm such as this one: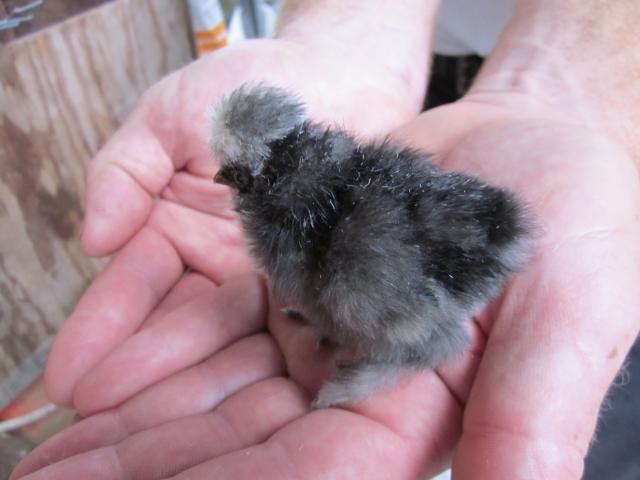 and this one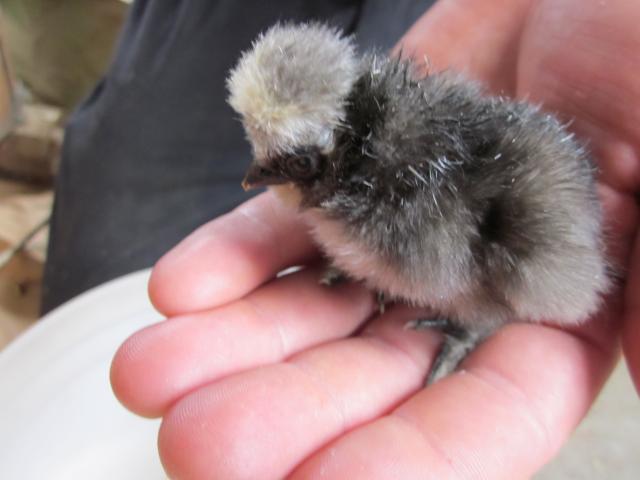 Here are several of our adults before separated into breeding areas: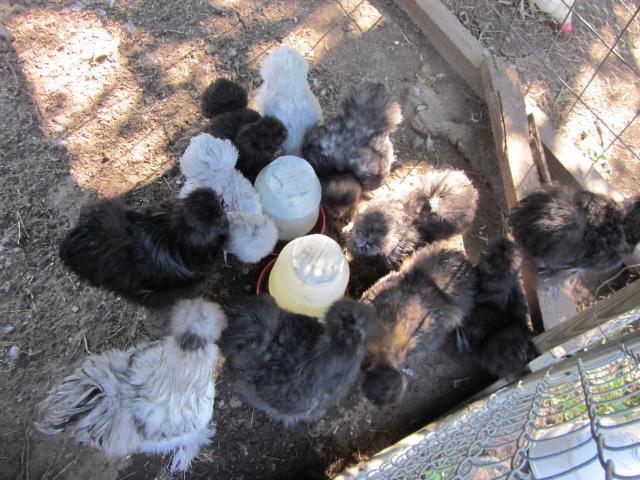 More adults: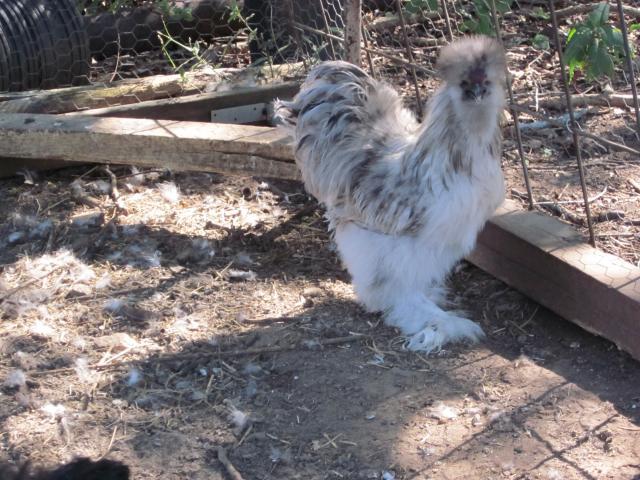 The 12+ means I will include extra eggs if available.
The shipping is average based on our shipping rates. We ship eggs in the same way we would like to receive them. We bubble wrap each egg separately, putting in a regular box (not an egg carton) which is then cushioned and set in a larger box. These are not the prepaid priority boxes but we use the large boxes that can be ordered through USPS as the standard mailing box. Our mailing costs can often be higher than the prepaid boxes but we find that they arrive in better shape, so it's well worth the extra time, packing materials and shipping costs. Occasionally with a large order, we will use an even larger outside box. After carefully preparing you package we drive your eggs to the Post Office, where our local post office sets the egg shipments to the side to protect them. They are then placed on the truck on the top of all the other boxes! Even as carefully as we ship, we cannot guarantee that there will be no breakage in transit. We do not guarantee the percentage of your hatch as the incubators temperature and humidity are very variable.We will provide assistance to you during the hatch and help in every way possible to have the best hatch possible.
Payment for this listing will need to be through Paypal in order to ship on time!
If you also want to place an order for silkie eggs, please just pm me.
Paypal address is
[email protected]
Please check out our feedback in the old system.
http://spreadsheets.google.com/pub?key=pcz6aC_klXJDTE8H01hR-RA
We also have feed back in the new system as you'll see above
For more information about our farm, please see
http://www.freewebs.com/thegarryfarm/
(testomonials are also available on that page) or see us on fbook at The Garry Farm
Please pm me with any questions/orders and we'd be so honored to fill your order. Thanks for your interest. Happy bidding and Have a blessed day. Nancy