Addict
Premium Feather Member
Aug 26, 2019
33,943
323,878
1,456
First actual thread here so apologies for any crazy format or giant pics. I'll get used to it eventually lol.
As some of you may know from my introduction thread, we just recently bought a Cochin pullet. We have fallen so in love with her that we've decided that we must have more. I am also seriously considering getting into breeding for show quality birds. Too many politics in my horse breed registry nowadays. Showing is no longer fun.... So why not try showing chickens instead!

I am completely new to the Cochin breed. I know they're supposed to be fluffy heart shaped proofs with super feathered feet. That's about it...
What type of price do 3-5 month old pullets usually go for? For pet quality/breeder quality/show quality?
Here are some pictures of our Gracie. I paid $30 for her at 4 months old. She's about 5 months old now. Did I get taken advantage of? Was I blinded by her cuddly personality? The breeder had others from the same hatch going for between $20 - $35. She is the only one I felt certain was a pullet. The others I wasn't positive on. Also, she was advertised as calico. Is that correct? Trying to learn everything! If she checks out, I will be returning to the same breeder this coming spring.
I would like to preface these pictures with this - I severely underestimated how difficult it would be to take pics of her with my phone all by myself. I am not super happy with these pics, but they are the best I could manage alone. Most turned out like the last pic.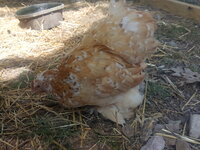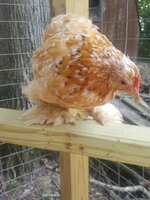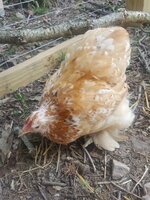 Thanks for reading my essay!