Hi there, I was hoping someone could share their knowlage or opinions on my 3 & 1/2 week old (Australian) Aruacana.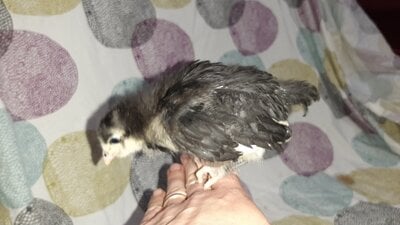 I am concerned because he has always held his wings low or relaxed instead of tight to his sides, and I noticed today that his a lot smaller then his siblings. It's almost like his body isn't growing as quick as his wings. Or maybe his legs didn't?
He is a little quieter then the others both verbally (not as loud) and phisically (doesn't dash about as much as the others). Was wondering if anyone could shed some light on this little guy. His adorable and has a sweet cherub face so I'll be devistated if it's not something he will grow out of or simply live with. Thank you in advance!