Hi! Newbie here. I'm raising three hatches at present, and this last batch had some different colors. So I'm wondering if any of y'all can help me figure out what breed the parents might be, then maybe I can figure out who created the babies I've got.
First off, I know I have two RIR hens. And 9 GLWs of varying color quality. I've been told by the person who gave me the birds that my other hen is a White Phoenix, and that one of my roos is also a white Phoenix. No idea on what the black roo might be.
Please help!
First the black roo:
Then the white roo: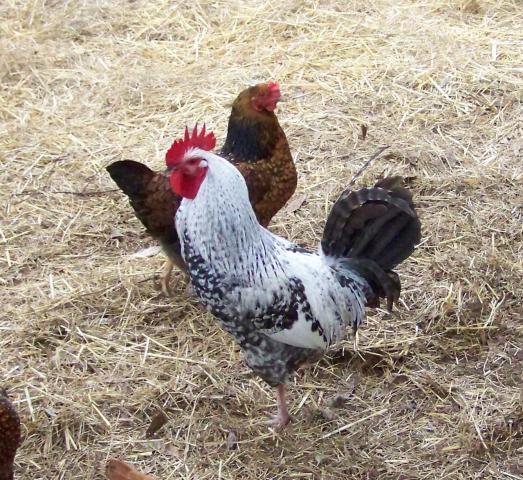 Then the white hen and the white roo: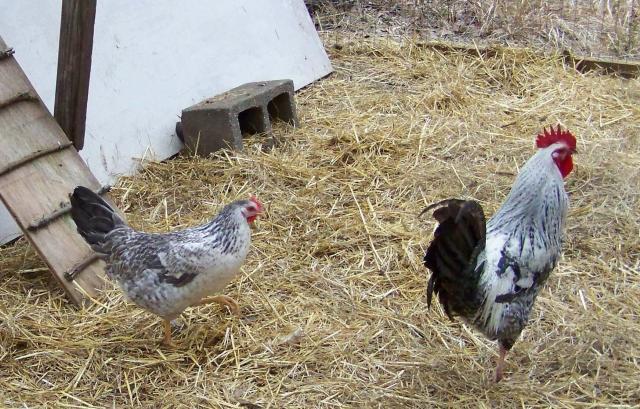 Then all three: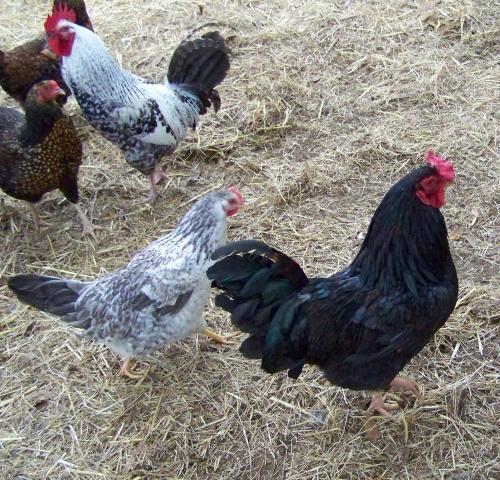 Some chicks in the last hatch (Feb. 22) have dark grey, almost black, legs. None of my adults have black or grey legs. All the hens have yellow legs, and both the roos have pinkish white legs.
And the freak: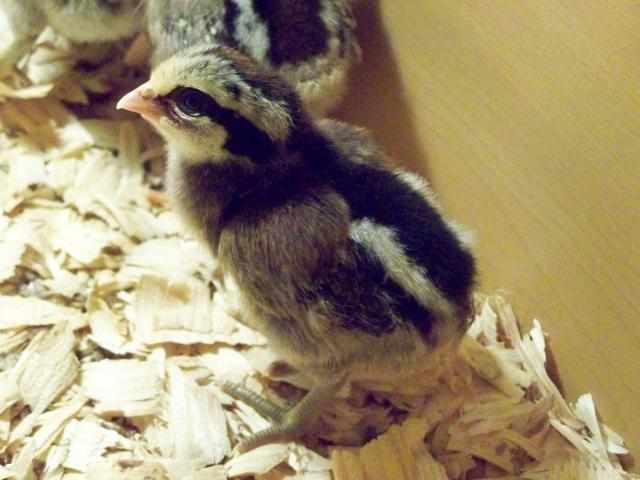 Where do black legs come from?
Last edited: