Can anyone tell me what they are?
I know the little ones are some kind of banties.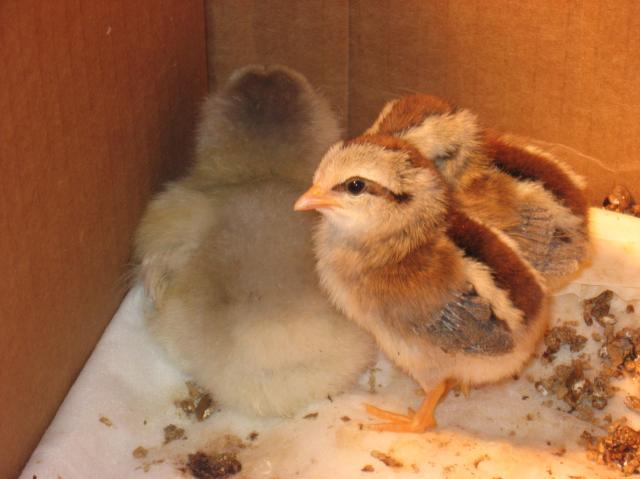 This one has the cuttest little fluffy face. The little ones keep trying to hide under (her?).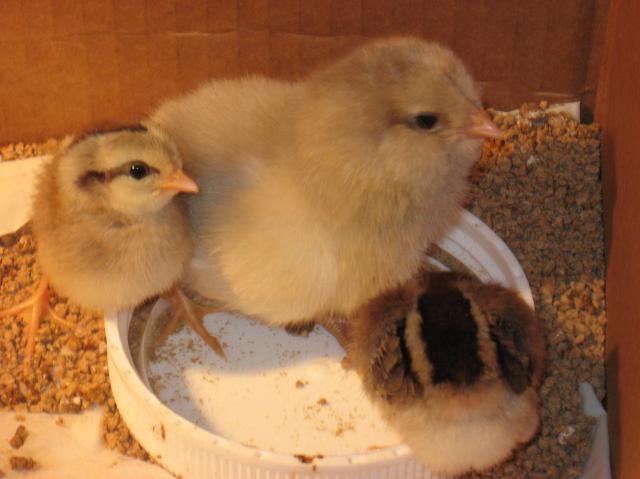 Here are the ducks.
They have doubled in size in 1 week! So has the mess!