Hello,
This is my 2nd post & my first batch of new baby chicks. They are about 4.5 weeks old now. We have 2 of each, and in the three groupings, all the birds are growing at different rates. I am new to this & afraid I have 6 roos, since they are all so different! Hoping not, since I am super attached, and we can't have any roosters here. I tried to get a full body shot, combs and their tail feathers...
# 1 ~ our lovely Ms. Lovett, a RIR. I have my thoughts on "her". She screeches like an eagle when you pick her up, but is pretty calm, otherwise. I'm afraid the screeching may mean she is a boy... My hubby's favorite one... but, this one seems sort of roo-ish to me...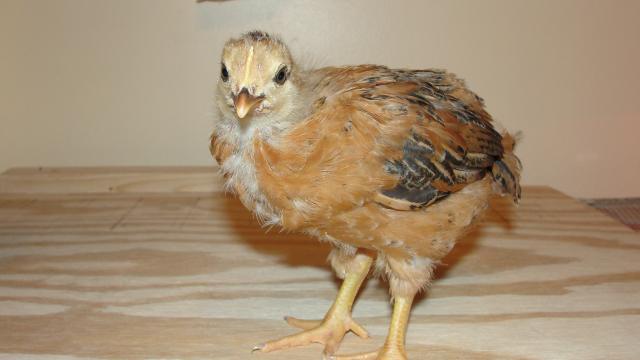 #2 ~ Other RIR ~unnamed~ "she" seems docile, and sweet.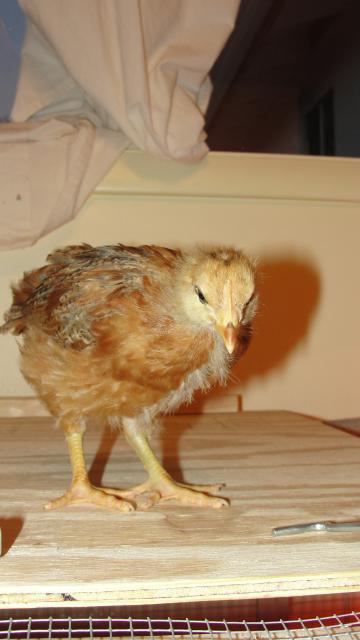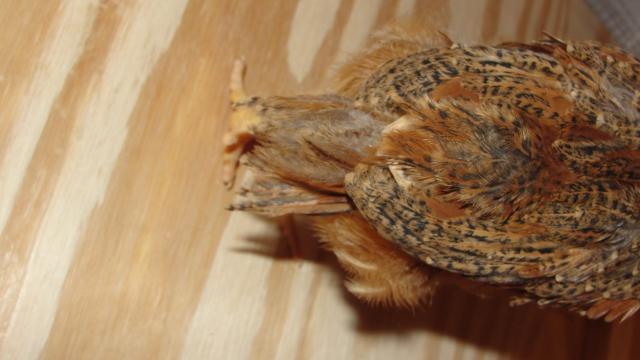 #3~ Black Beauty ~ such a sweetie! She's a black Austrolorp, and is the first one to hop in your hand. She gets really mad when we put her back and will continue to jump out of the brooder over and over again.

#4 ~ Large Marge (Black Austrolorp) ~ This is the fatty of the group. "She" has fatter legs, and is very plump bodied. After holding her, the other ones seem tiny. She totally dwarfs the others, but is one of the CALMEST and sweetest little ones. She also likes to sit on your hand like a regular bird. I'm afraid this one is a boy? (See pic 4. This one's a fatty!)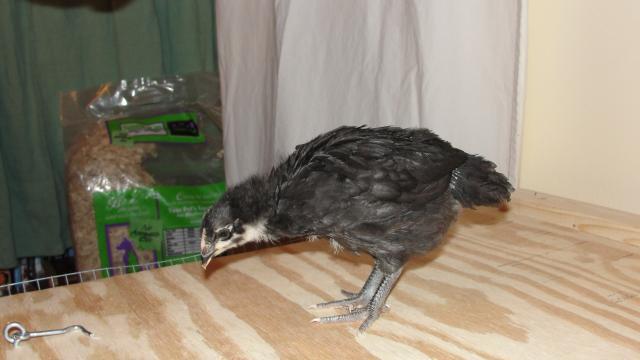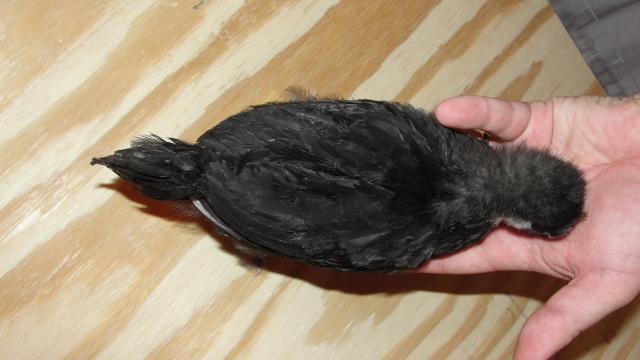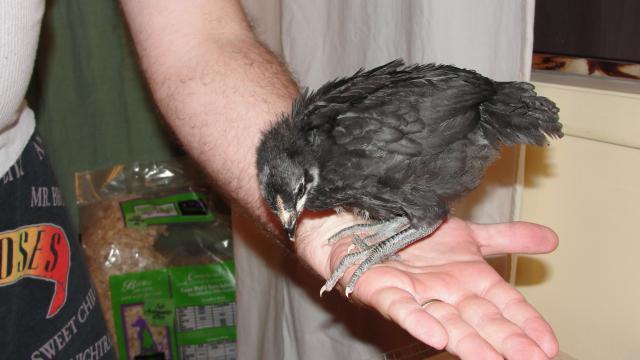 #5 ~ (unnamed) Golden Buff ~ She is sooo shy, and "coos" when you pick her up... will close her eyes and shiver everytime we handle her. It's sort of sad! I want her to like us!
#6 ~ my sweet Clementine... though, I am afraid she'll be a boy since she hasn't got many tail feathers.... she was the runt of the group, and used to pass out when we first got her... I had to teach her how to drink, and oh, if she is a boy, I will be so heartbroken... She is a cuddler, and gives Eskimo kisses freely.
javascript:insert_text('

',%20'');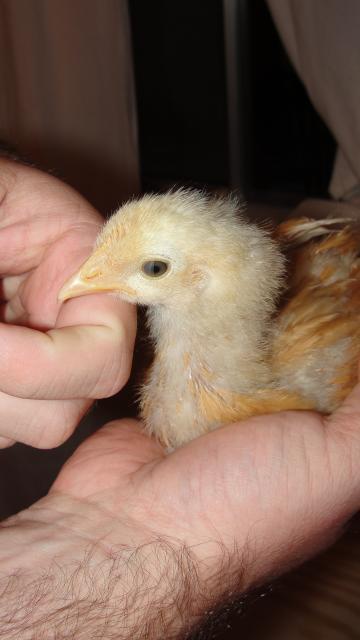 When responding on your guesses, can you refer to them by #s or names so I don't get confused. javascript:insert_text('

',%20''); Thanks!
Last edited: