Administrator
BYC Staff
Premium Feather Member
15 Years
Jan 11, 2007
35,962
14,735
1,051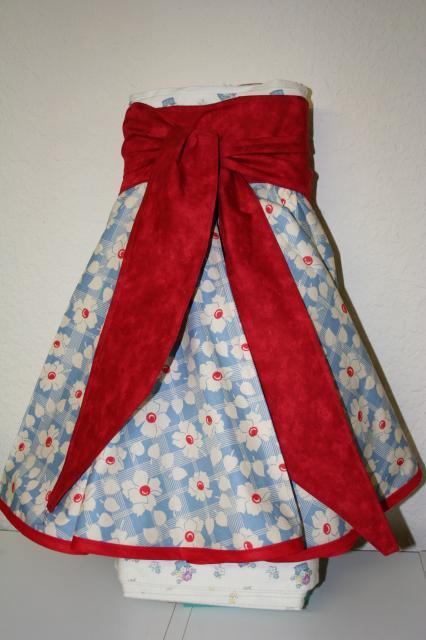 It is a classic poodle skirt style and is perfect with the 1930's reproduction print. It is bound with cherry red bias and is set off with a wide red waist band.
The ties are about 80 inches end to end so you can tie a big bow in back or bring the ties to the front. The waistband is 4 inches wide and is reinforced with interfacing at the waist.
The skirt is about 20 inches from top of waistband to hem
**************************************************************
This is a full circle poodle skirt style using a cute garden print and lined with coordinating tan print fabric. The waistband is a 4 inch wide swath of green print that measures over 80 inches end to end. It is reinforced at the center oif the waistband with interfacing. The apron measures about 22 inches from top of waistband to hem.
This is a one of a kind, because the amount of fabric makes this cost prohibitive to make. My future styles will not be lined, so this is a great bargain. The only flaw is that I used a different colored thread on part of the waistband, but I stitched over it in green so it only slightly shows.
I take PayPal or postal money order.
Thanks for looking.