Resistance Is Futile
11 Years
Apr 30, 2009
3,925
12
281
Well, it has been a year since I have left my old home. SO (Chris) and I got into some financial trouble, he lost his job, and we just couldn't make it work. It was a family home, on 11 acres, and I hated to leave more than anything. There were other issues as well, family issues, but that is neither here nor there. Perhaps one of the most difficult things about the recent move was leaving my beloved dog behind with my folks. The decision was not easy, but Diesel was used to the country life, and that is something I can not give him here. Plus, Pit Bulls are illegal in our new hometown, so he had to stay. It is bittersweet, though, because now that I am further away from my folks, mom is home alone alot more, and he will be good company for her.
But to make a long story short, Chris and I are getting back on our feet, and just last month moved into our new place. It's much smaller, but it's what we could afford right now. It's not our "forever" home, but it is "our" home. I debated back and fourth on whether to post pics, most of you will probably think "What i the heck is she doing? That is certainly nothing to brag about!" But I am proud of how far we've come. With the economy the way it has been, it's not easy to dig out of a hole if you find yourself there, but we're doing it, and that is something I am definitely proud of. So here it is, our new place...
The cats seem to be happy with it

From the front door looking in...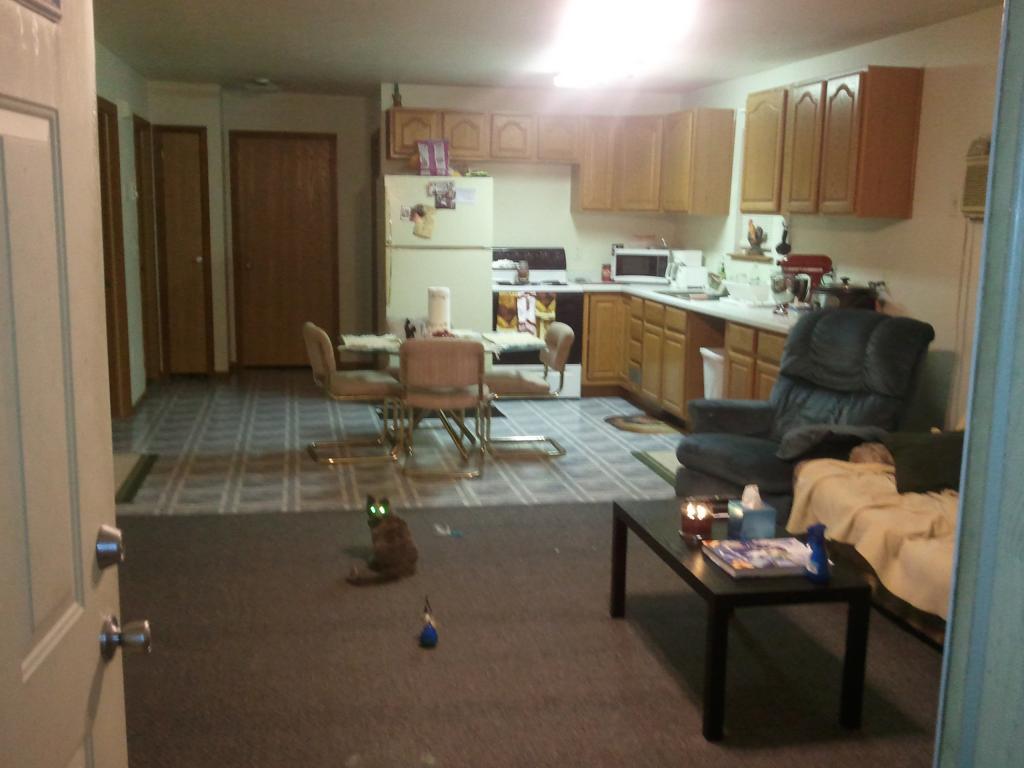 TV side of the living room... No pictures on the wall yet, but that's going to change next week!
Seating side of the living room. (Ignore the couch, we're getting a new one this weekend)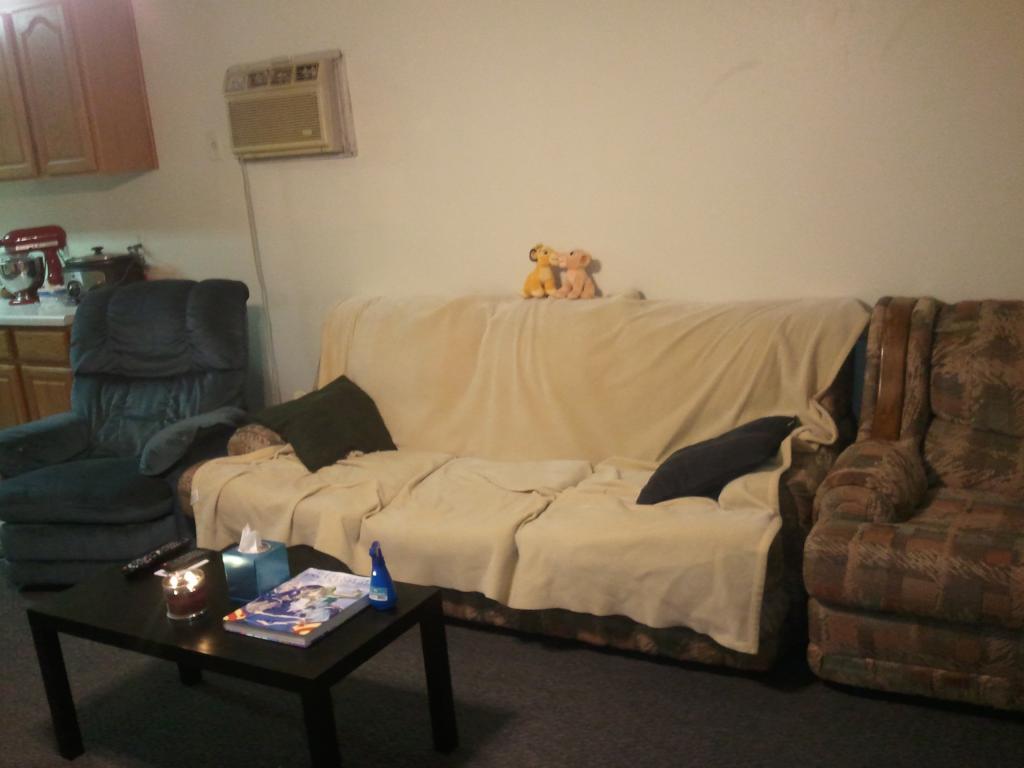 Here's the kitchen! The chicken theme is starting to hatch...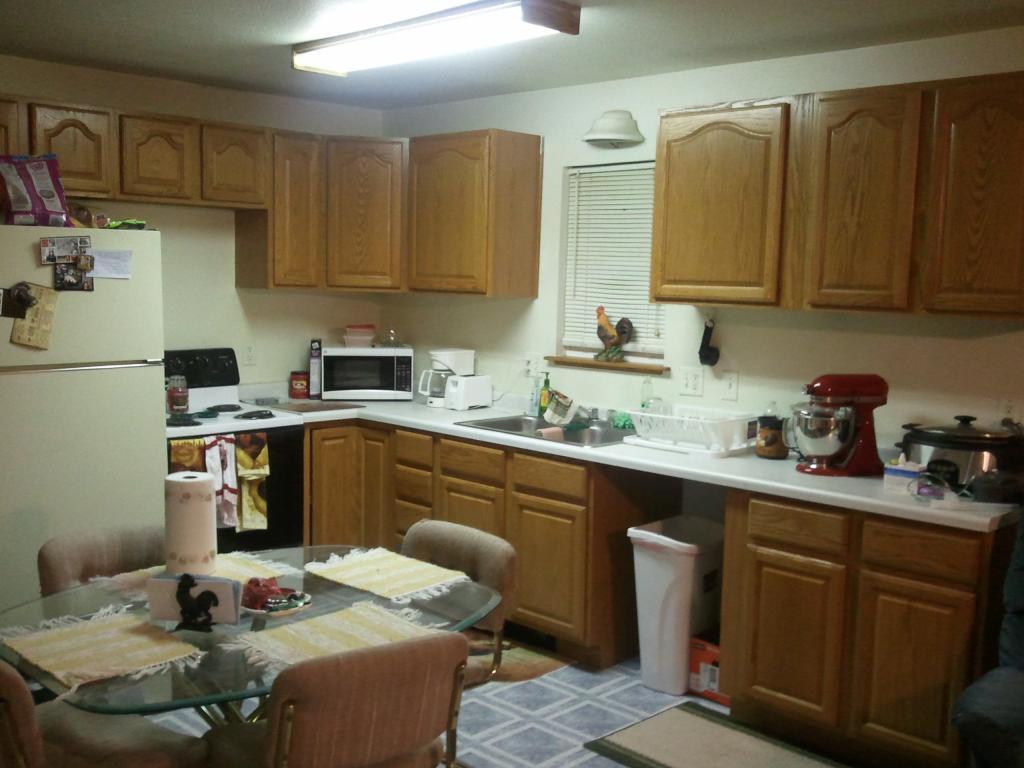 The tiny bathroom...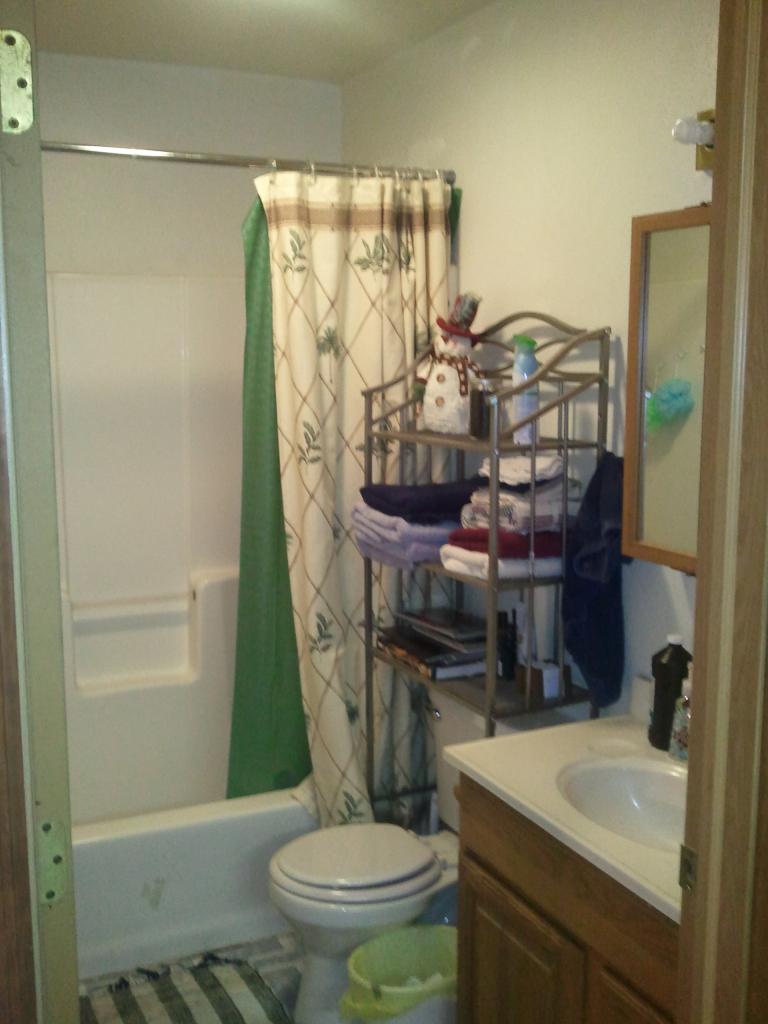 The cat room/study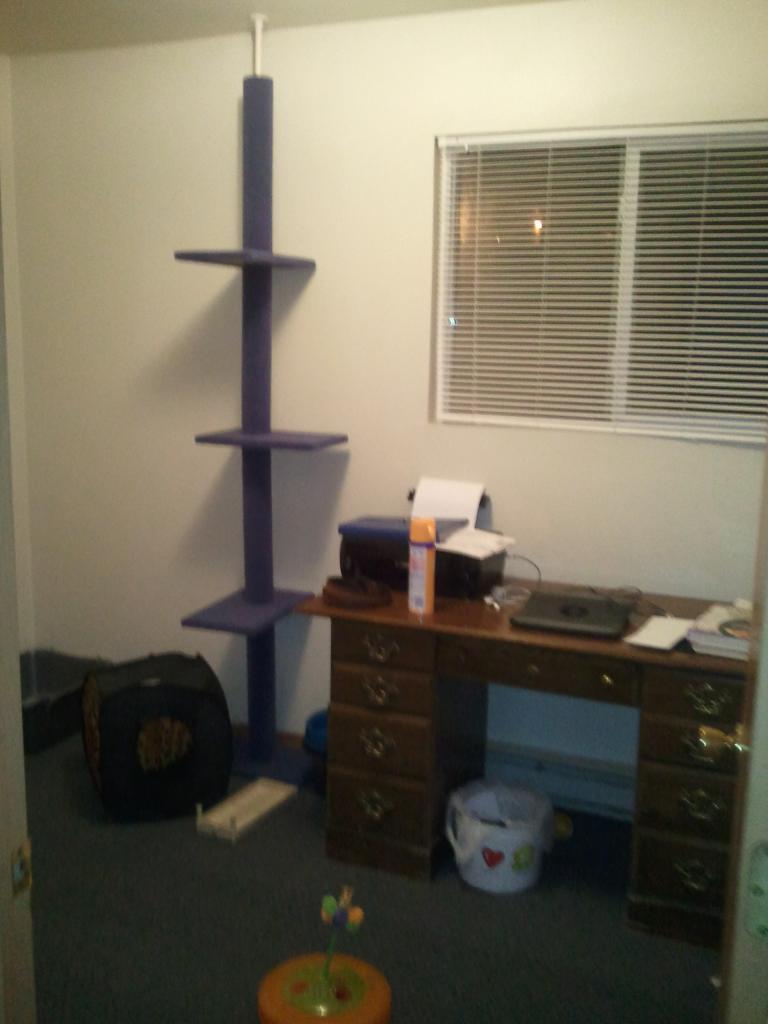 Did I mention the cats are happy?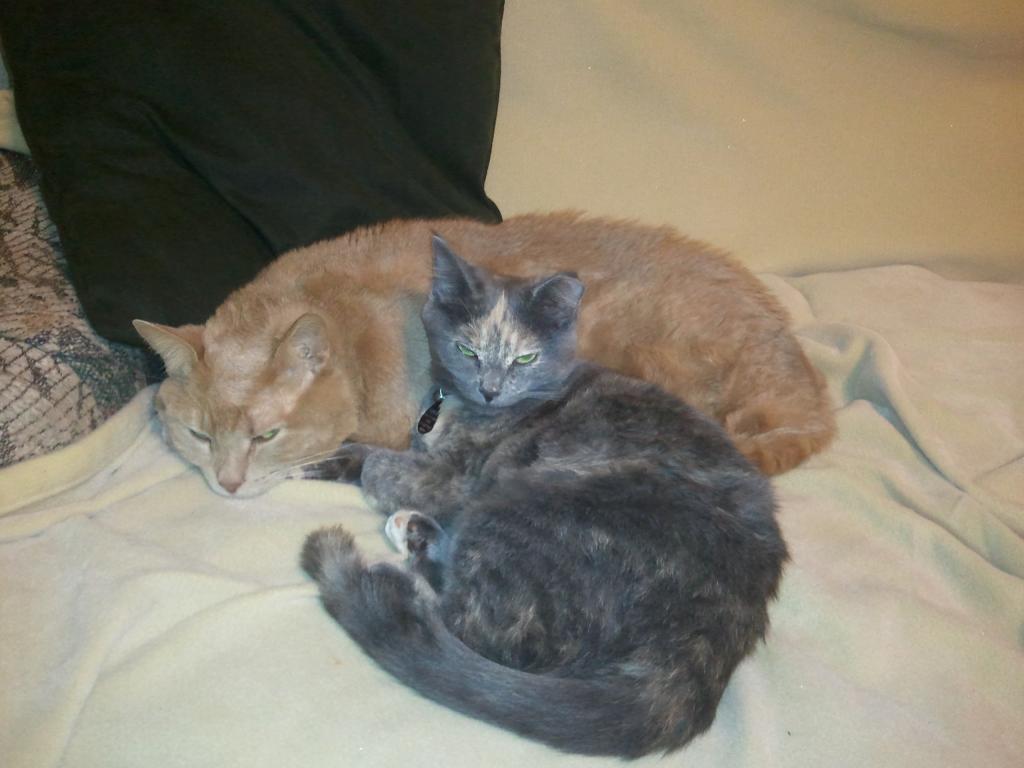 So yes, there have been some difficult times for my little family this past year, but it's a new year and a chance for new beginnings. Rather than dwell on the past hardships we've faced, I'm looking to the future, OUR future, and counting my many, MANY blessings.
Last edited: